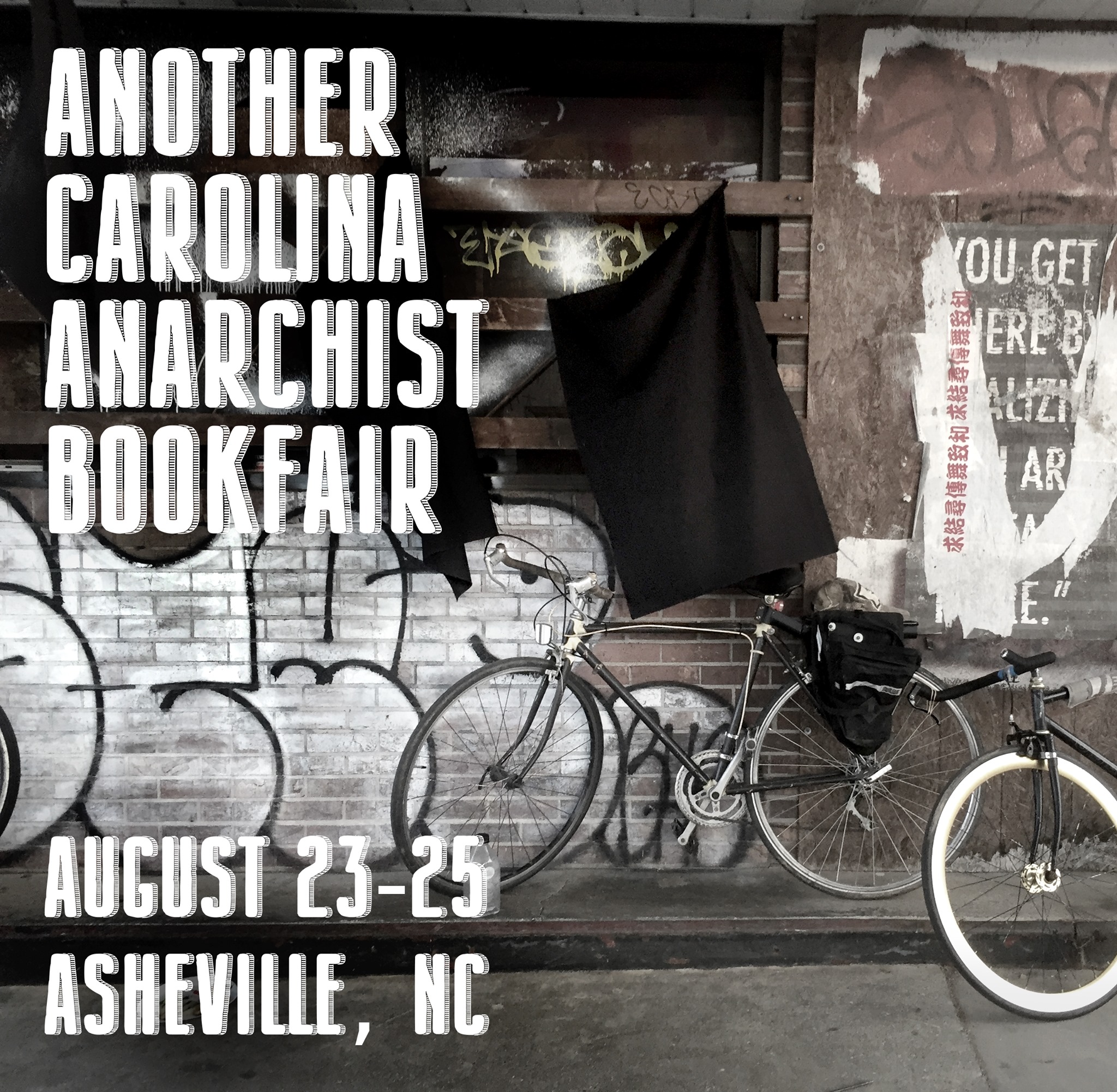 Aug 24th, 2019
Their Stature, Our Blood: History at Hand
This event is part of the Another Carolina Anarchist Bookfair 2019!
Maya L: I hope to survey the activism taking place in Chapel Hill. This has been cast as a movement around white supremacist monuments when the movement has strategically used the white supremacist landscape to reveal truths about the racism of the university, town, and institutions of Chapel Hill. Black, women activists have primarily led this fight forcing Chapel Hill to confront its racist past and present while actually grounding and writing in blood often coopted concepts such as "intersectionality." Anti-authoritarian, direct action and a broad coalition of autonomous actors, many typically privileged enough to ignore racism, came together through the collective dedication to rescue imagined futures that were repressed in the university's past. I hope to inspire others to use their own landscape to reveal truths about and take action against systems of oppression near them.
More ACAB 2019
August 23-25, Asheville, NC will host its third annual Another Carolina Anarchist Bookfair in conjunction with the third annual Pansy Fest, a queer and trans DIY music fest showcasing LGBTQ musicians from the South. The weekend will feature free workshops, panels, talks, as well as a vendors, concerts, and meals.