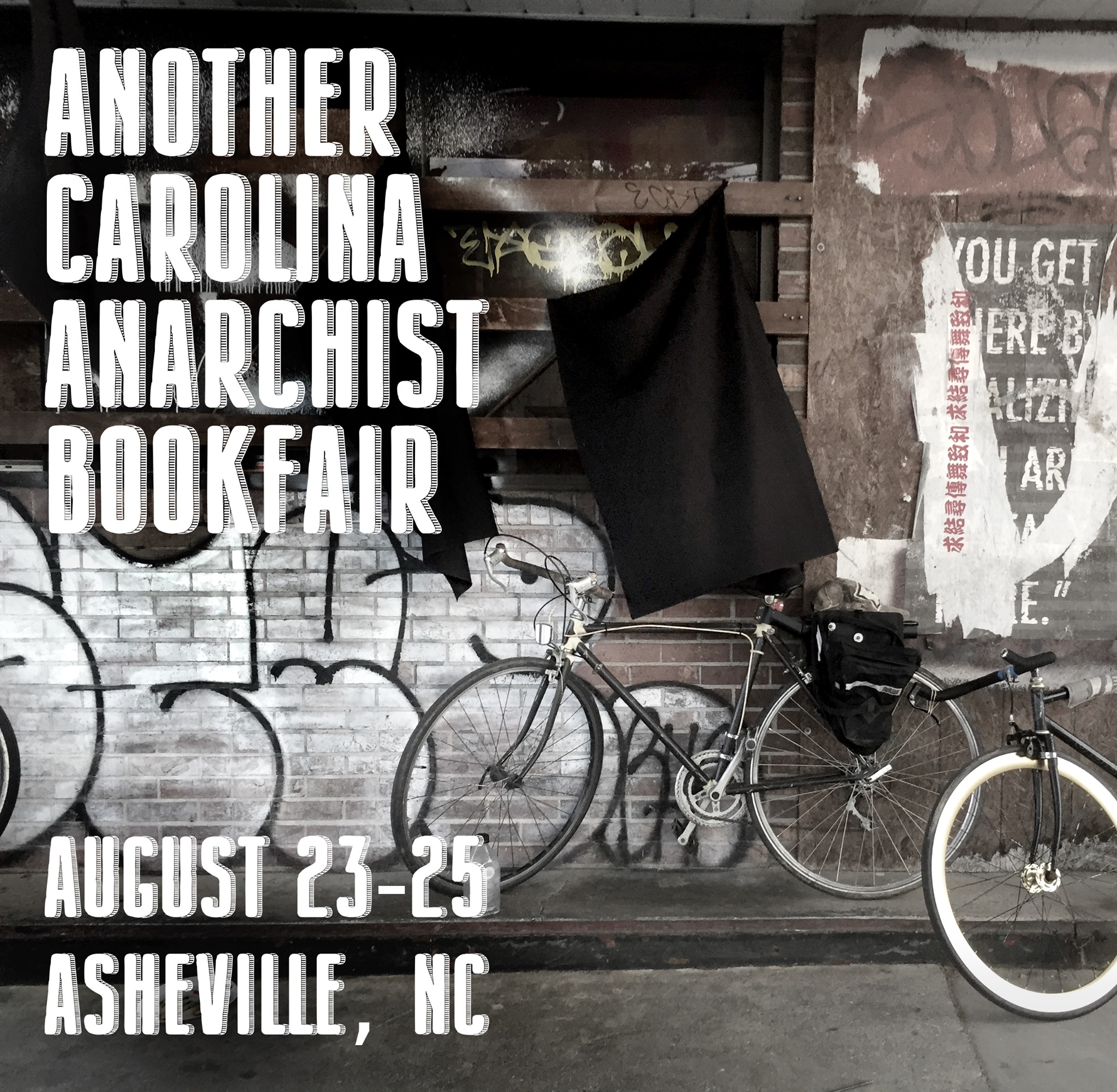 Due to COVID-19, we have canceled all in-store events.
Learn more
Aug 24th, 2019
Co-ops, Technology & Existential Dread
This event is part of the Another Carolina Anarchist Bookfair 2019!
At a time when capitalist technologies play a pivotal role in dividing, surveilling, and targeting our communities, how can we contest our relationship to tech and develop tools to further our own liberation? Along with and in relation to physical technologies, this presentation will explore economic cooperation and structures that tap into our individual ingenuity and collective capacity for solidarity.
Nikki is a NC-based anarchist who organizes around immigration. She currently works for Mijente and has previously done worker co-operative development, particularly with immigrant women.
More ACAB 2019
August 23-25, Asheville, NC will host its third annual Another Carolina Anarchist Bookfair in conjunction with the third annual Pansy Fest, a queer and trans DIY music fest showcasing LGBTQ musicians from the South. The weekend will feature free workshops, panels, talks, as well as a vendors, concerts, and meals.