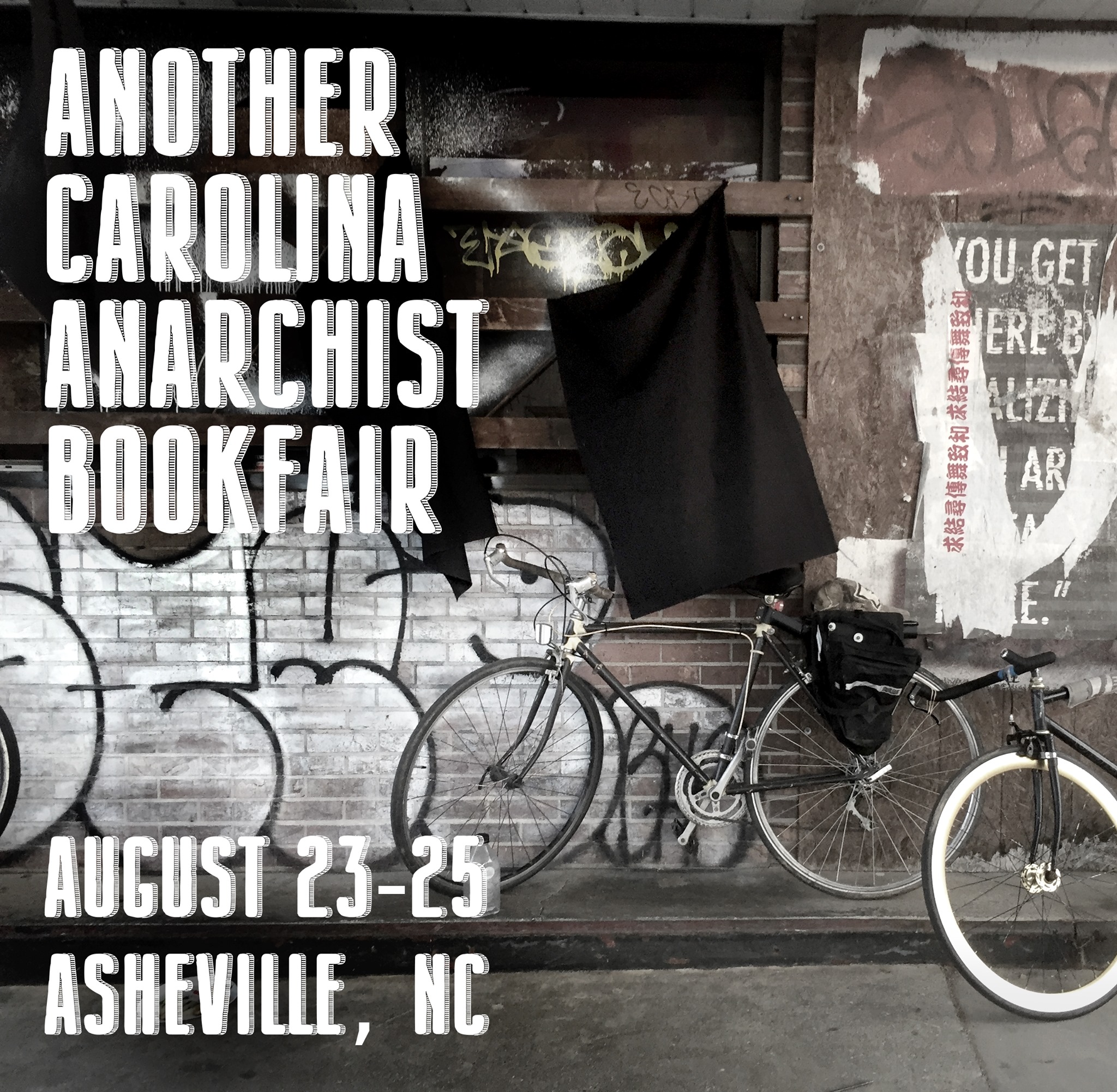 Aug 25th, 2019
Perspectives of Anarchists Organizing in Rojava
This event is part of the Another Carolina Anarchist Bookfair 2019!
We hope to have a secure video conference call to be shown on a projector, wherein the presenters can talk about their collective, the state of the revolution in Rojava, armed struggle, broad self defense, internationalism, and more.
More ACAB 2019
August 23-25, Asheville, NC will host its third annual Another Carolina Anarchist Bookfair in conjunction with the third annual Pansy Fest, a queer and trans DIY music fest showcasing LGBTQ musicians from the South. The weekend will feature free workshops, panels, talks, as well as a vendors, concerts, and meals.