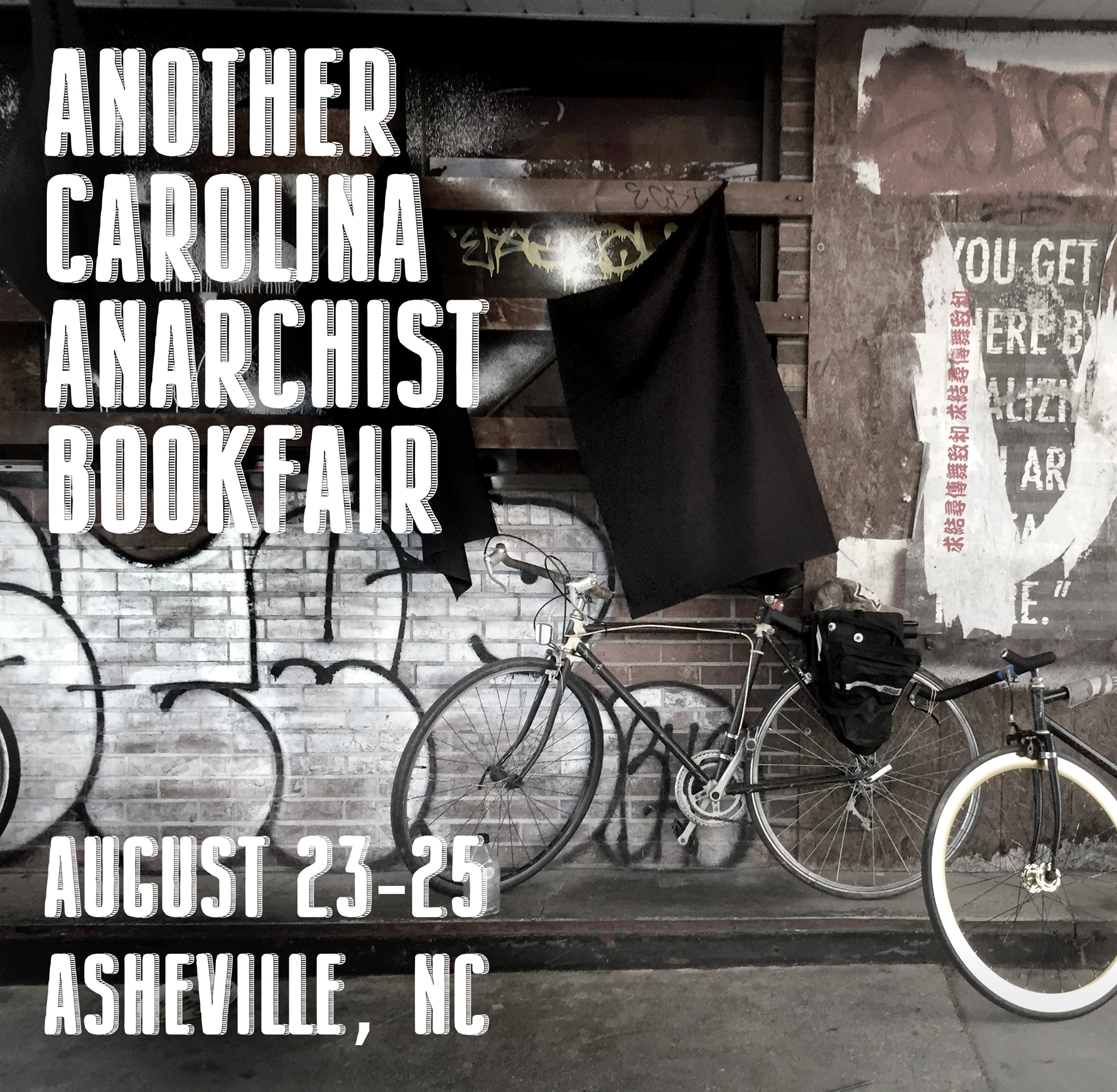 Aug 24th, 2019
Lucid Passion, Love & Rage
This event is part of the Another Carolina Anarchist Bookfair 2019!
The Atlanta-based underground collective No Lite is bringing dance music back to its rebellious roots by throwing wild parties in abandoned buildings. No Lite is a collective of roughly a dozen people who throw parties together in Atlanta, GA. This presentation will discuss our desired intervention in the Atlanta dance scene, what we've learned since our formation in 2016, and tips on how to throw your own squat party.
More ACAB 2019
August 23-25, Asheville, NC will host its third annual Another Carolina Anarchist Bookfair in conjunction with the third annual Pansy Fest, a queer and trans DIY music fest showcasing LGBTQ musicians from the South. The weekend will feature free workshops, panels, talks, as well as a vendors, concerts, and meals.