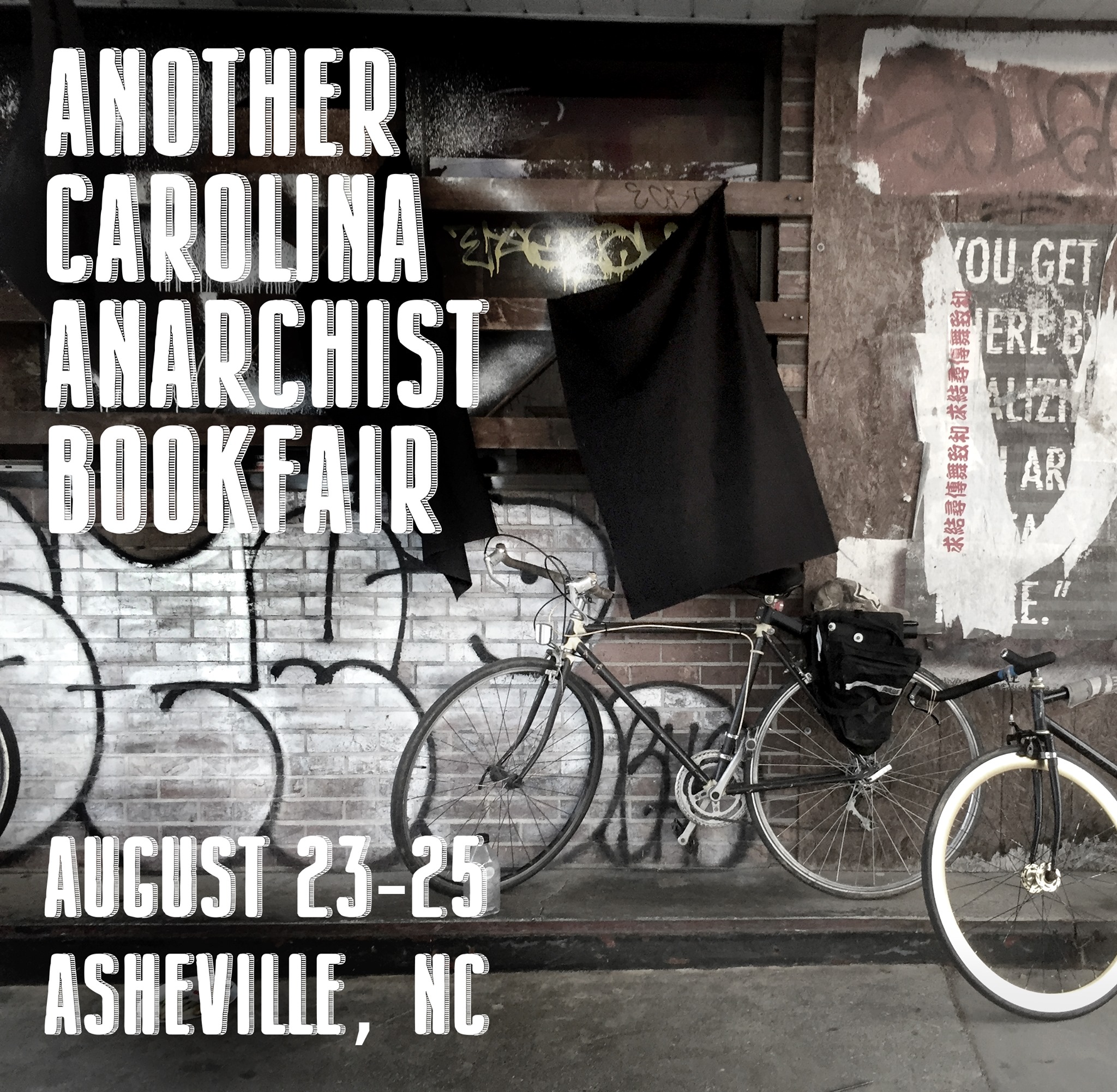 Aug 23rd, 2019
Veganism in Anarchy & Non-violent Direct Action in Social
This event is part of the Another Carolina Anarchist Bookfair 2019!
An open discussion and forum about how the plight of human and non-human animals are connected in the fight for total liberation and freedom from a state of oppression. What strategies can we use to advocate for change? How has non-violent direct action been used successfully in the past and how can we continue to use it in the future? What are our basic rights when demonstrating and protesting and how do we handle the police?
More ACAB 2019
August 23-25, Asheville, NC will host its third annual Another Carolina Anarchist Bookfair in conjunction with the third annual Pansy Fest, a queer and trans DIY music fest showcasing LGBTQ musicians from the South. The weekend will feature free workshops, panels, talks, as well as a vendors, concerts, and meals.