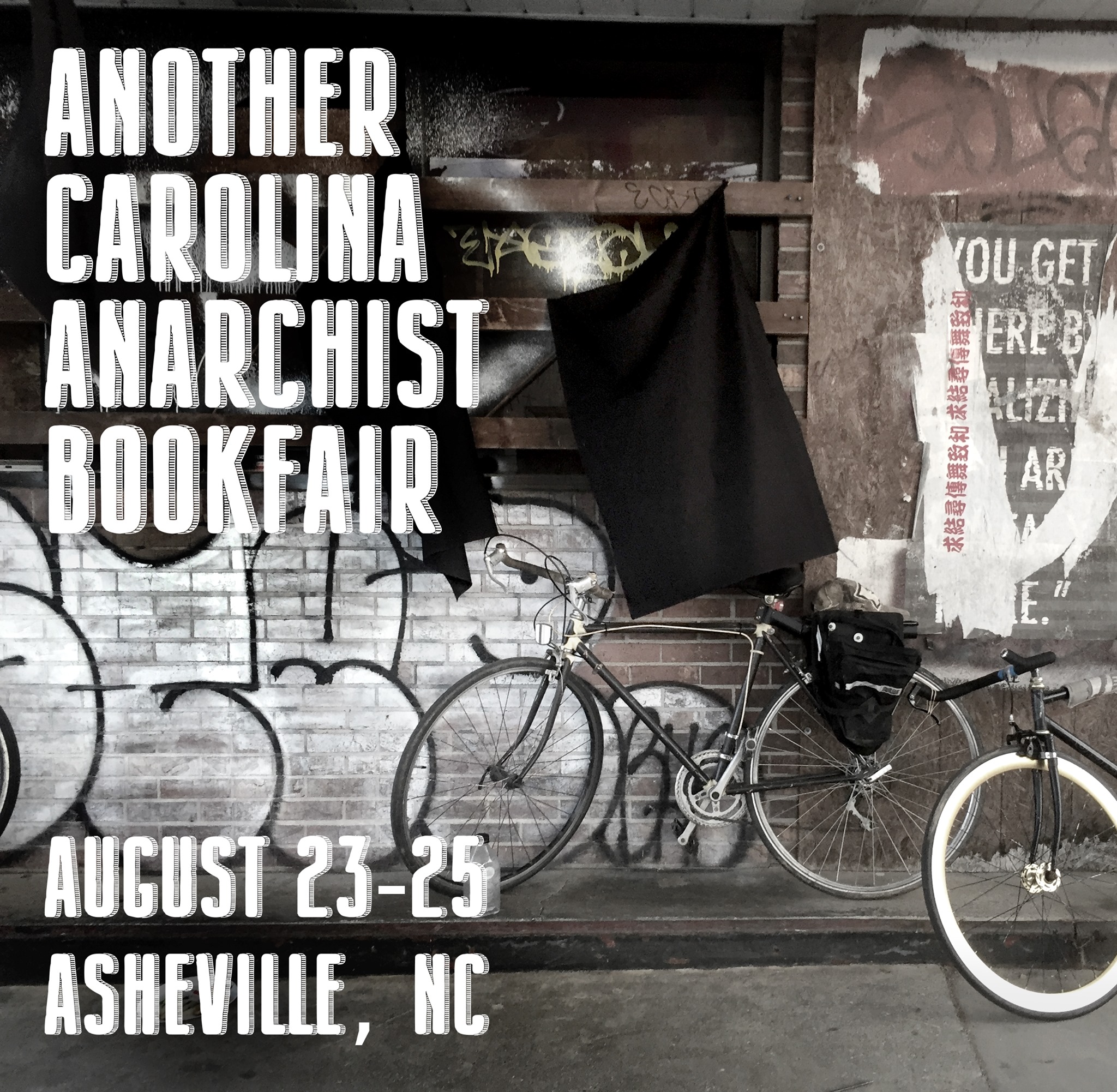 Due to COVID-19, we have canceled all in-store events.
Learn more
Aug 23rd, 2019
Appalachian Anti-Racism
This event is part of the Another Carolina Anarchist Bookfair 2019!
An open dialogue conversation with the Appalachian community about immediate and sustainable ways we can be in solidarity with our black and brown family. With 2020 elections coming up and especially with ICE continually breathing down our backs, this should be one of the things we're really focusing on. Participants will discuss to do if you see ICE as a white person, resources, reparations, and bridging the gap between white anarchist punks and the communities that need radical white bodies to protect them.
More ACAB 2019
August 23-25, Asheville, NC will host its third annual Another Carolina Anarchist Bookfair in conjunction with the third annual Pansy Fest, a queer and trans DIY music fest showcasing LGBTQ musicians from the South. The weekend will feature free workshops, panels, talks, as well as a vendors, concerts, and meals.