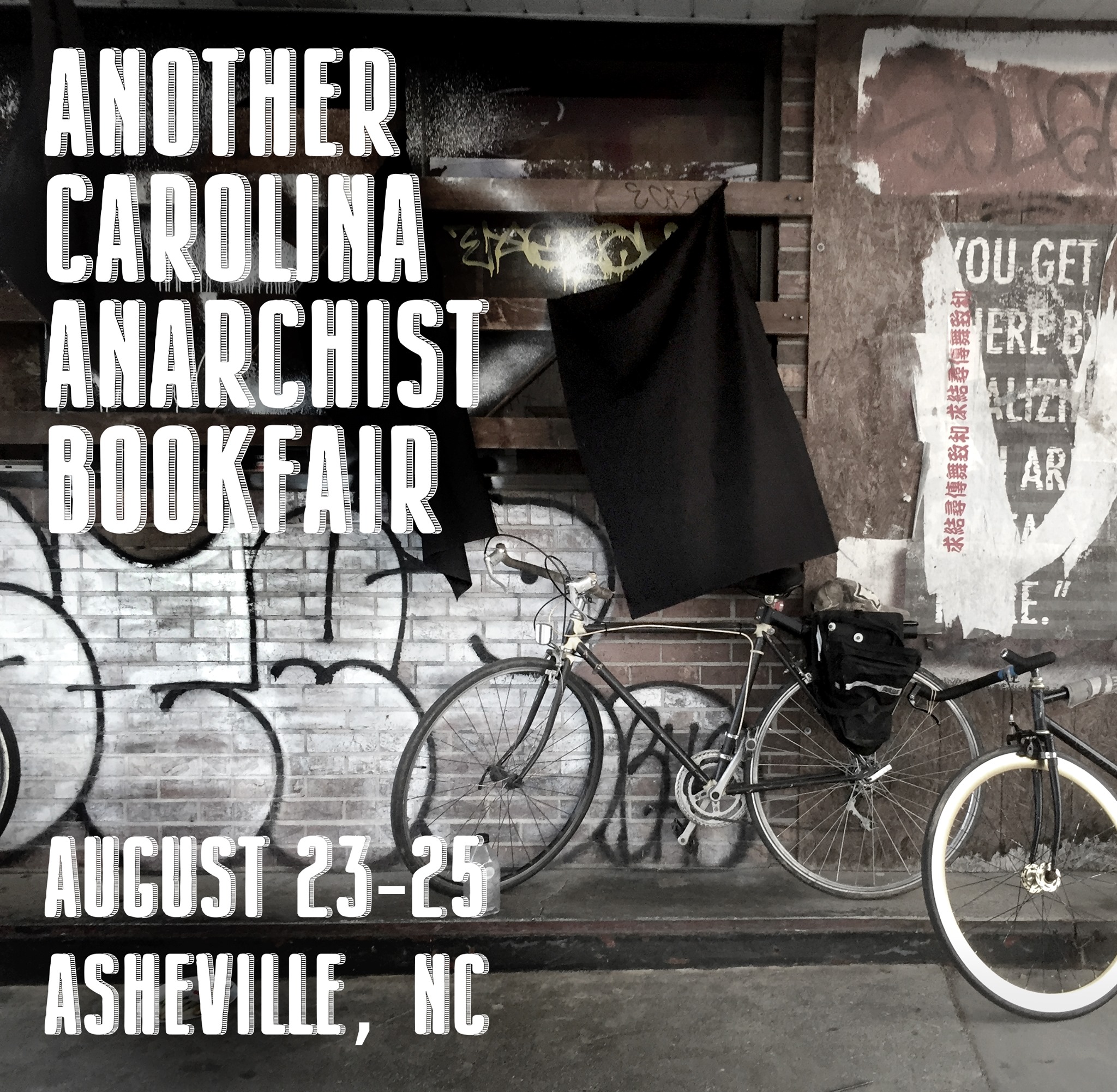 Aug 25th, 2019
Nationalisms
This event is part of the Another Carolina Anarchist Bookfair 2019!
No nations, no states? What does it mean for anarchists to confront nationalism in and across localities and contexts? A conversation and self-reflection around anti-imperialism, cultural identity, xenophobia, and diaspora.
More ACAB 2019

August 23-25, Asheville, NC will host its third annual Another Carolina Anarchist Bookfair in conjunction with the third annual Pansy Fest, a queer and trans DIY music fest showcasing LGBTQ musicians from the South. The weekend will feature free workshops, panels, talks, as well as a vendors, concerts, and meals.