Liberty, Equality, Solidarity Sweatshirt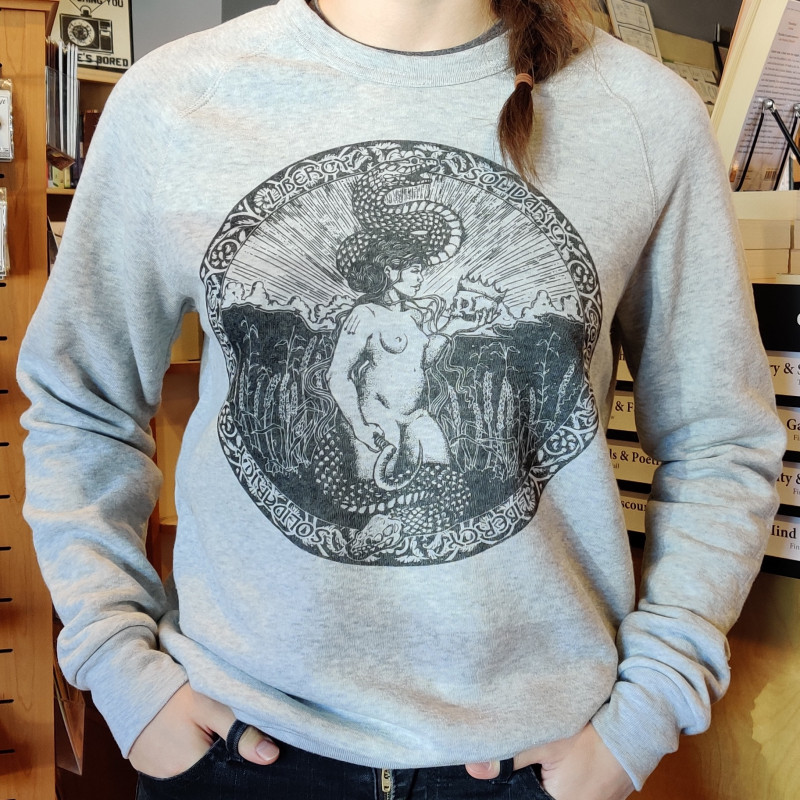 From Syndicate Press
Artwork by antifascist illustrator N.O. Bonzo, screen printed by Syndicate Press, a new co-operative print shop based in Asheville.
This super comfy sweatshirt is manufactured by Alternative Apparel from Eco-Fleece, a blend of organic and recycled materials. These are a "Unisex Slim" fit—please consult the size chart for more information.
Actual sizes on hand may differ from what is represented here. For time sensitive orders, please contact us before purchasing to confirm the availability of your size.
You can see more of N.O. Bonzo's work at instagram.com/nobonzo!
---
Product Details
Type

Apparel

Artist

N.O. Bonzo
---