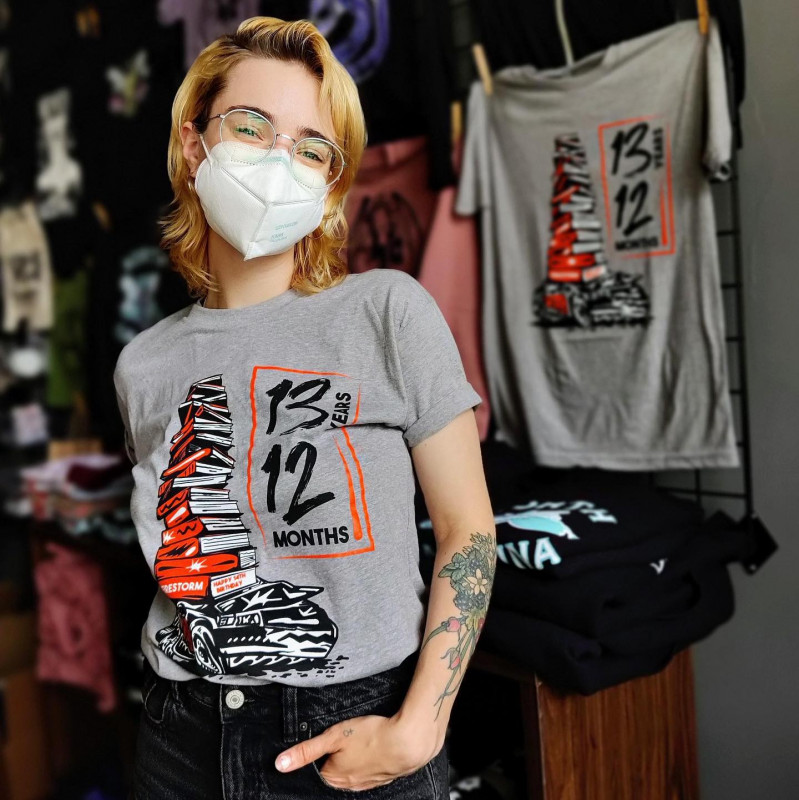 From Bonfire
Who'd have ever imagined our weird little bookshop would be going strong after fourteen years?! Sure, we're not old enough to vote (lol) but we're solidly in reading-from-the-YA-section territory. Firestorm will be tearing through Foucault in no time! J/k, this co-op is reading trashy sci-fi for life.
To celebrate the milestone, our collective is doing a birthday t-shirt fundraiser! What's on the shirt, you ask? A police cruiser being crushed by an impossibly large stack of books (our TBR pile? 😬), and an ACAB dad joke we've been sitting on for years! Why would we put such an absurd thing on a t-shirt? Well, it's either poetic commentary on the fragility of state modalities of control… or anarchists just love to fantasize about comically large stuff squishing cop cars. Why not both!
So buy a shirt, don't call the police, read great books, and never stop dreaming! We'll see you in the streets.
---
Product Details
Type

Apparel
---