Embroidered Life
The Art of Sarah K. Benning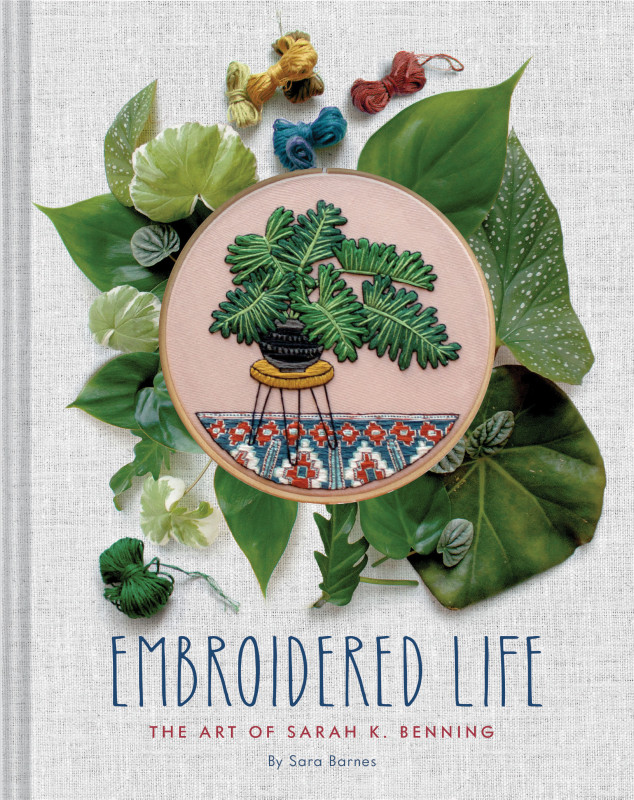 Categories
By Sara Barnes and Sarah K. Benning
Embroidered Life shows that illustrations created with needle and thread can be strikingly contemporary and absolutely breathtaking.
This is not your grandma's embroidery book: From beautiful botanicals to bold affirmations, the work of self-taught fiber artist Sarah K. Benning gives any embroidery enthusiast, art lover, or plant fanatic a new appreciation for the craft of needlework.
• Learn the intricacies of Benning's innovative embroidery process and successful business model, offering behind-the-scenes insights to inspire makers and creative entrepreneurs
• Brightly colored photographs of her work are displayed throughout with written notes explaining the meaning and process behind the stitches
• Stunning photographs of her best work captures the essence of her needlework and helps to inspires the readers own creativity
• Features a die-cut case with actually stitching on the front cover, making it an attractive, touchable coffee table book
Fans of Punch Needle and Almost Lost Arts will also enjoy learning about the way embroidery floss becomes stunning works of art.
• Sarah K. Benning is a contemporary embroidery artist based in New Hampshire who creates highly detailed, hand-stitched works; writes DIY patterns for other embroidery practitioners; and teaches workshops all over the world
• Sara Barnes is a freelance writer and artist, and author of the blog Brown Paper Bag
• Embroidered Life makes an inspiring gift for any artist or avid crafter
---
Product Details
Hardcover

144 pages

ISBN

9781452173467

Publisher

Chronicle Books (9/3/19)

Dimensions

7.6 x 0.8 x 9.6 inches
---