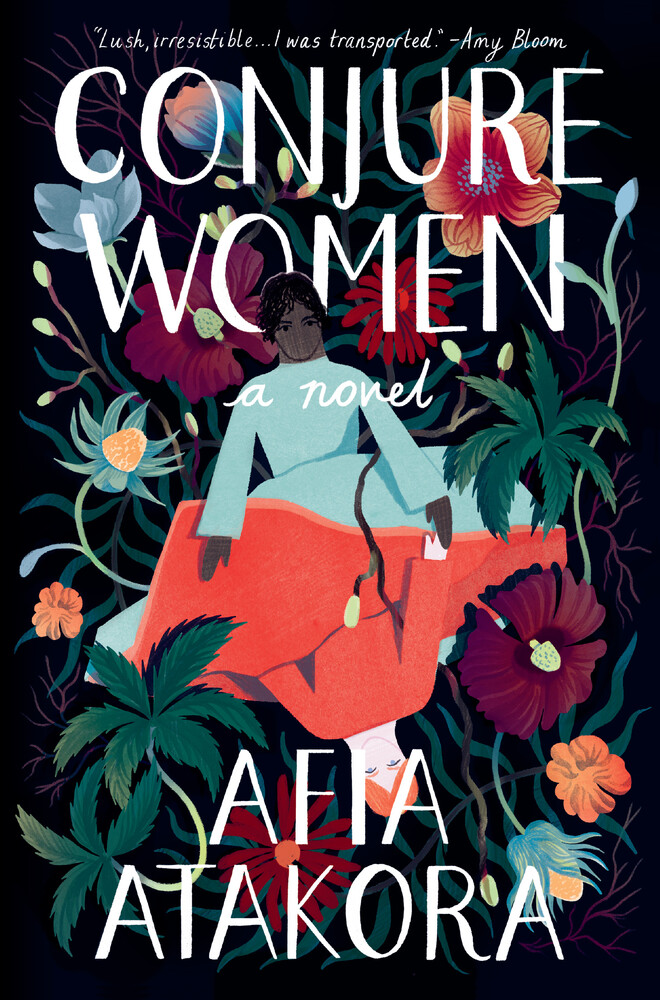 By Afia Atakora
A mother and daughter with a shared talent for healing--and for the conjuring of curses--are at the heart of this dazzling first novel
"Lush, irresistible . . . It took me into the hearts of women I could otherwise never know. I was transported."--Amy Bloom, New York Times bestselling author of White Houses and Away
Conjure Women is a sweeping story that brings the world of the South before and after the Civil War vividly to life. Spanning eras and generations, it tells of the lives of three unforgettable women: Miss May Belle, a wise healing woman; her precocious and observant daughter Rue, who is reluctant to follow in her mother's footsteps as a midwife; and their master's daughter Varina. The secrets and bonds among these women and their community come to a head at the beginning of a war and at the birth of an accursed child, who sets the townspeople alight with fear and a spreading superstition that threatens their newly won, tenuous freedom.
Magnificently written, brilliantly researched, richly imagined, Conjure Women moves back and forth in time to tell the haunting story of Rue, Varina, and May Belle, their passions and friendships, and the lengths they will go to save themselves and those they love.
Loved by our collective!
The woods conceal potent herbs, trickster foxes, and chilling secrets in this American Gothic portrayal of the role of folk medicine on American plantations in the antebellum period and immediately following the Civil War. The book follows a medicine woman born into slavery named Rue, whose inherited knowledge of hoodoo opens up opportunities to influence the complex power structure of the plantation, as well as accusations of consorting with the devil.

One of the most intriguing aspects of Conjure Woman is the strained "friendship" between Rue and the daughter of her enslaver, Varina. The two women are born into vastly different but intertwined lives. While the evil of the plantation owner, Marse Charles, is absolute, Varina is a victim in her own way to the gendered expectations of her circumstance. This makes the violence that spoiled but often "well-meaning" Varina enacts against Rue all the more devastating - a damning critique of the long tradition of white feminism.

Atakora exposes the sinister violence ingrained in plantation life while honoring the knowledge, ingenuity, and mediums of agency passed down between Black women of the era.

Read for: An ominous ambiance, complex characters, and wonderful use of symbolism to complete cycles and bring the story to a satisfying close

Content warnings: Physical and psychological violence against Black people, sexual violence, birth, miscarriage, abortion, and addiction.
---
Product Details
Hardcover

416 pages

ISBN

9780525511489

Publisher

Random House (4/7/20)

Dimensions

6.1 x 0.8 x 9.3 inches

Tags

Tags

historical fiction
---