The Next Copernican Revolution
Book One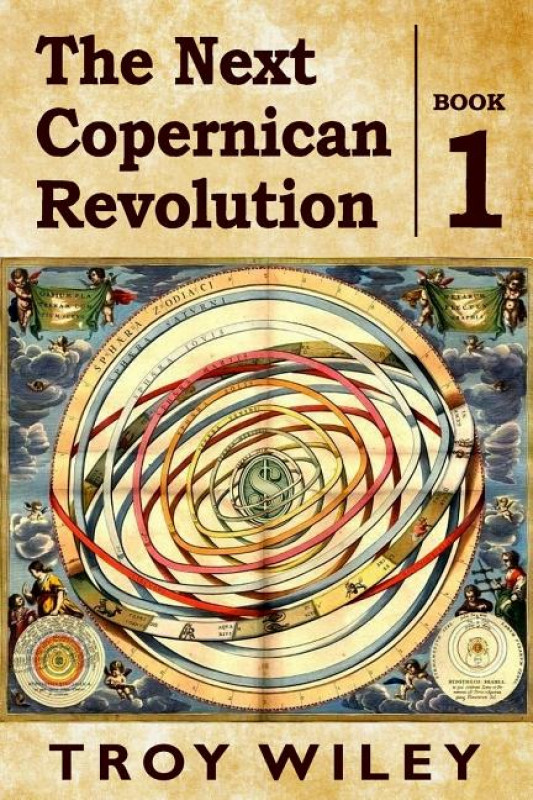 Categories
By Troy Wiley
"We want to create the more beautiful world our hearts tell us is possible--a sacred world, a world that works for everybody, a world that is healing, a world of peace."
Charles Eisenstein
Take a moment to imagine where we might be today, in terms of human progress, had mavericks like Copernicus and Galileo, and many others throughout history, not found the courage and freedom to come forward and speak their truths. Would we still believe that the earth was the center of the universe?
It takes great courage to not just accept things as they are, but instead to speak our own unconventional truths in the face of the status quo. However scary this prospect may seem, it can lead not only to our own individual liberation, but also to the liberation of humanity.
Imagine the wonderful future we could create if we are bold enough.
This book takes a whole-systems, evolutionary perspective in addressing our greatest challenges like climate change, human rights, our dying economic system, and modern day slavery, in all its forms. There's a new abolitionist movement sweeping the planet to free us of our economic shackles. It's time to embrace a new story, beyond the old paradigm of fear, separation and fighting a civil war that would be too big and too global to fight, let alone win.
This is a book of hope and optimism which aims to unravel the reality of where we are, the scope of what's needed, and the 21st-century tools that we now have at our fingertips, literally. I hope you'll join me on this journey and help shape this more beautiful world that is on its way. We live in the most remarkable and awe-inspiring time to be alive in all of human history. I am humbled and grateful to be a part of this great transition.
"Another world is not only possible, she is on her way. On a quiet day, I can hear her breathing."
Arundhati Roy
---
Product Details
Paperback

200 pages

ISBN

9781539604792

Publisher

CreateSpace Independent Publishing Platform (10/27/16)

Dimensions

6 x 0.4 x 9 inches
---