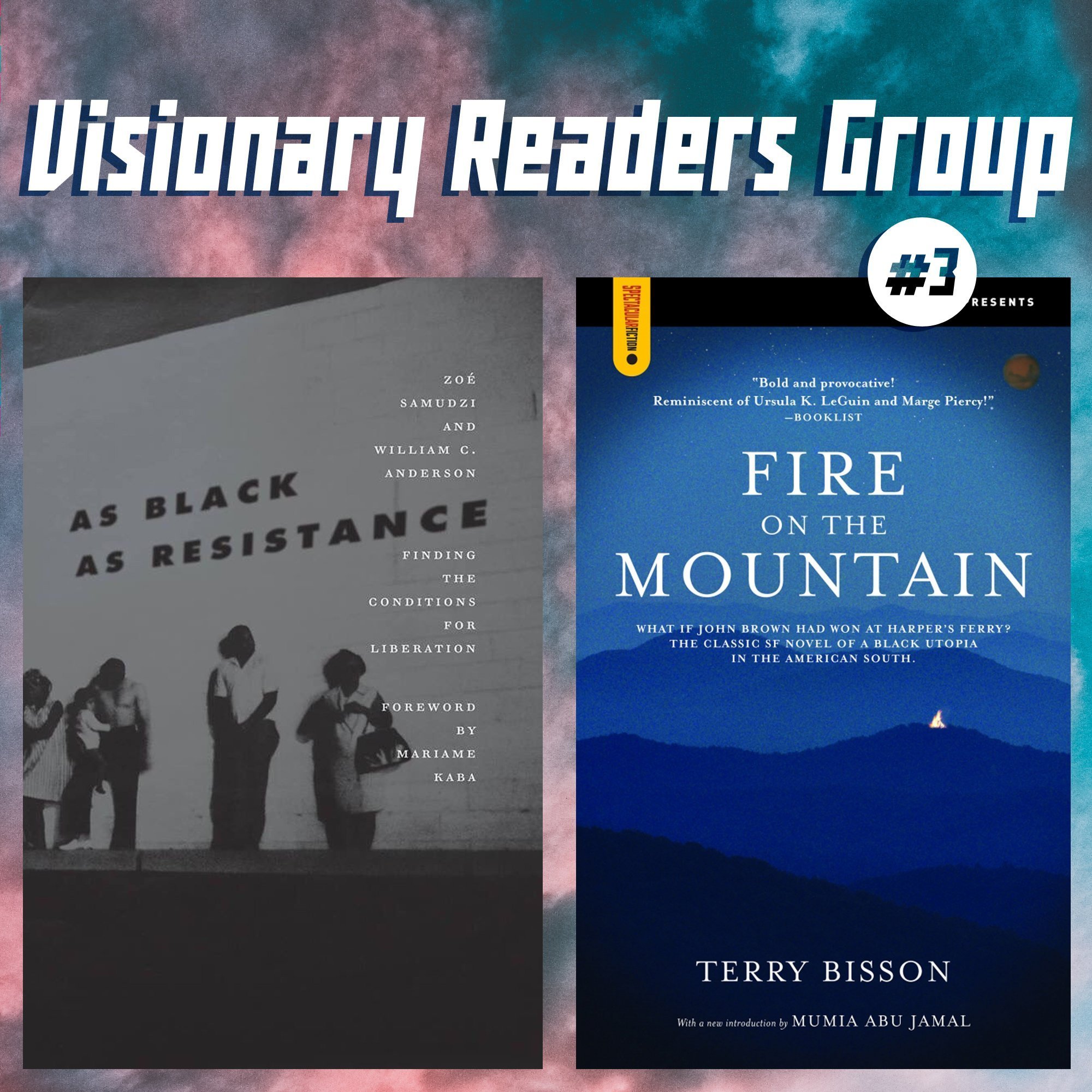 Nov 5th, 2020
Visionary Readers Group
Every first, second and fourth Thursday from October 2020 until November 2020
Inspired by Walidah Imarisha's visit to Firestorm, the Visionary Readers Group is designed to engage with "literature that helps us understand existing power dynamics, and helps us imagine paths to creating more just futures." The group is for anyone wanting to explore avenues of increased community engagement, relationship building, and collective visioning.
This round of the VRG will explore two timely titles. For fiction, we'll read and discuss Terry Bisson's Fire On The Mountain, an alternate history where John Brown's raid on Harpers Ferry was successful and led to the establishment of an liberated Black nation founded in the former southeastern United States. For nonfiction, we'll check out William C. Anderson and Zoé Samudzi's As Black As Resistance, an exploration of how liberal politics and the lack of strong leftist political power are two problems impeding the continued progress of Black America.
We'll meet over Zoom on a bi-weekly basis starting Thursday, October 8th. The full schedule for the reading group can be found below.
To register, please email venue@firestorm.coop with the subject title "Visionary Readers Group."
Content Warning: This event may include discussion of violence.