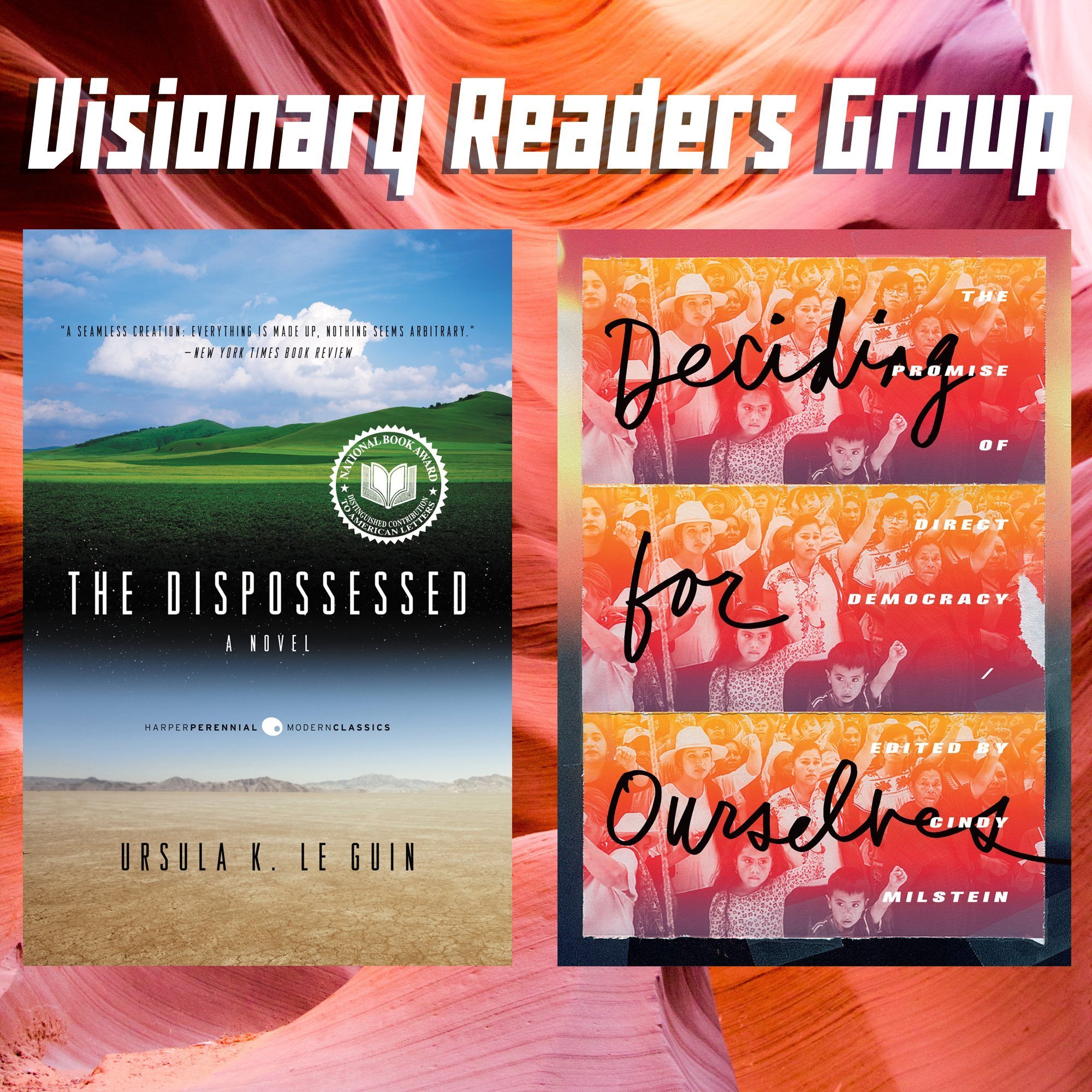 Aug 6th, 2020
Visionary Readers Group
Every first and third Thursday from August 2020 until September 2020
Inspired by Walidah Imarisha's visit to Firestorm, the Visionary Readers Group is designed to engage with "literature that helps us understand existing power dynamics, and helps us imagine paths to creating more just futures" The group is for anyone wanting to explore avenues of increased community engagement, relationship building, and collective visioning.
This round of the VRG will explore two exciting titles. For fiction, we'll read and discuss Ursula K. Le Guin's classic sci-fi anarchist utopia The Dispossessed. For nonfiction, we'll check out Cindy Milstein's Deciding For Ourselves, an exciting new anthology detailing contemporary examples of experiments in direct democracy across the world.
We'll meet over Zoom on a bi-weekly basis starting Thursday, August 6th. The full schedule for the reading group can be found below.
August 6th: Meet & Greet, Overview, and Intention Setting
August 20th: This Dispossessed Discussion
September 3rd: Deciding For Ourselves Discussion Part I
September 17th: Deciding For Ourselves Part II
To register, please email venue@firestorm.coop with the subject title "Visionary Readers Group."