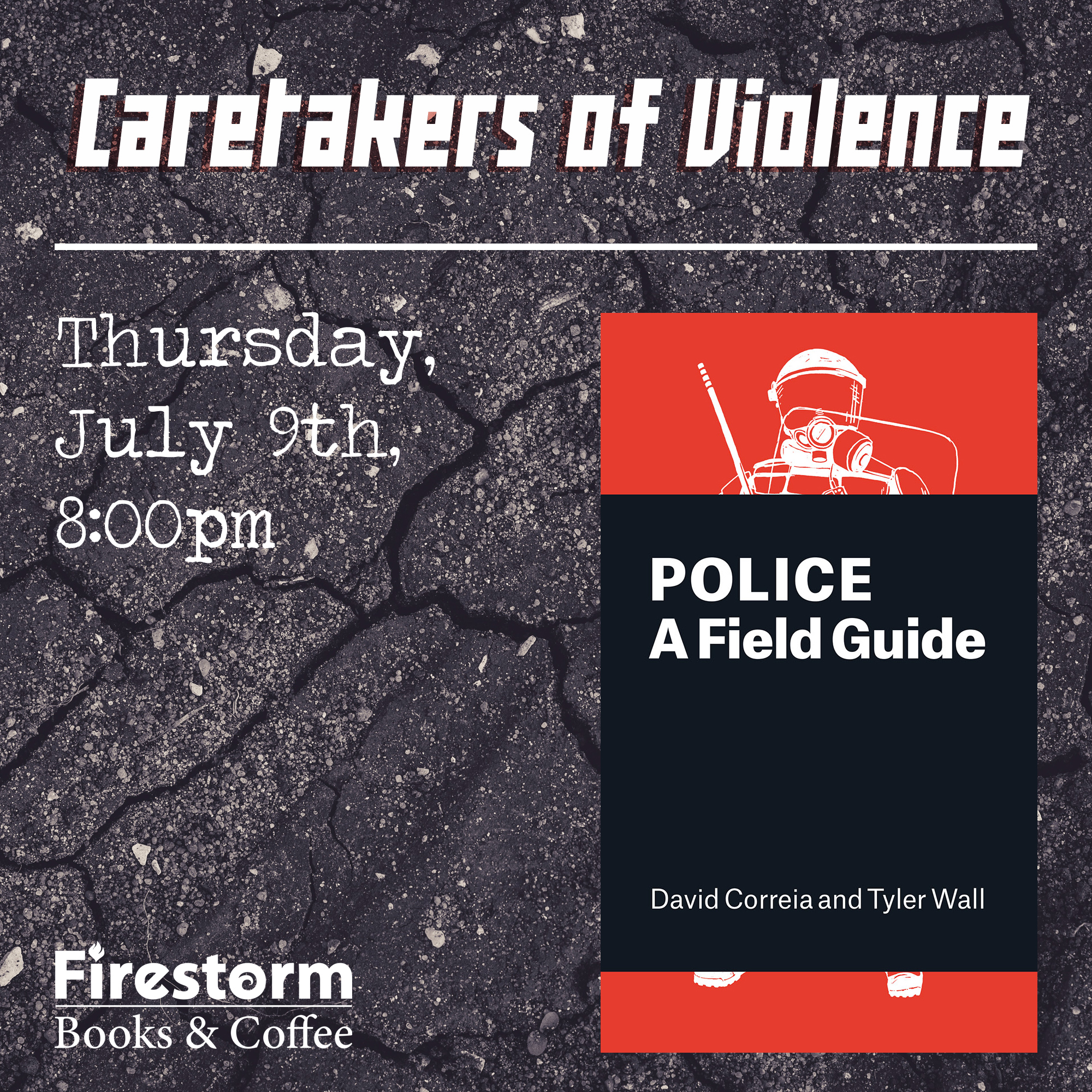 Jul 9th, 2020
Caretakers of Violence: A Conversation on Police Power
Join the Upstate Abolition Project for a conversation with Tyler Wall on the historical and present state of police power in the United States.
Drawing from Wall's writings on the "thin blue line," the racial history of the police dog, and his co-authored Police: A Field Guide (Verso 2018), Upstate Abolition Project speaks with Wall about how police not only enforce order along race, gender, and class-based lines but also work in the service of making and upholding those social categories. What can the history of police power tell us about the uprisings of the present moment? What exactly is this thing called policing, and is it in crisis? How can understanding the police as an ideology as well as an institution and process inform how movements for social justice respond to police violence? And how might we think about these questions specifically in the context of the Southeast and Appalachia?
To register, send an email to venue@firestorm.coop with the subject title "Upstate Abolition" and we'll send you the registration link.
---
Tyler Wall is the author of Police: A Field Guide and numerous articles exploring the politics of racialized state violence. He is also an Assistant Professor of Sociology at the University of Tennessee, Knoxville.
Upstate Abolition Project is a grassroots organization dedicated to providing support for incarcerated persons and their loved ones and working against carceral systems, spaces, and practices in Upstate South Carolina and beyond.
Content Warning: This event may include discussion of police violence.