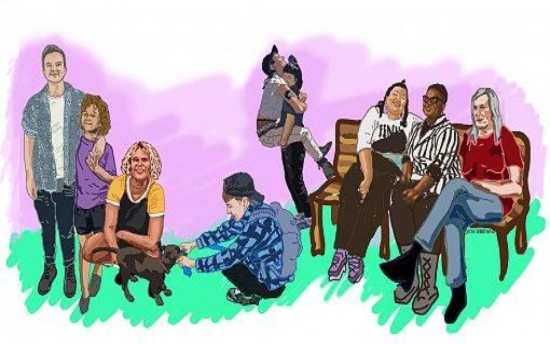 Nov 23rd, 2019
Asheville T4T's Holler & Swap
Every fourth Saturday from September 2019 until November 2019
This is more than a monthly clothing swap, it's a resource exchange by and for transgender folks.
Asheville T4T are looking for donations of clothes, binders, jewelry, make-up, herbs, and other gender affirming items. Cute plus size clothes are extra helpful! Anyone can donate items, and items can be dropped off directly at this event or by contacting T4T.
We hope to have special and/or recurring resource sharing components at each monthly event, so hit the organizers up if you'd like to offer free haircuts, eyebrow threading, make-up tutorials, or other free services one time or on a recurring basis! Also let them know if you have a sweet hook-up for binders, make up, clothes, or other gender affirming items.
Illustration by Dettie Sebastian