Witch Boy, The (Witch Boy, Book 1)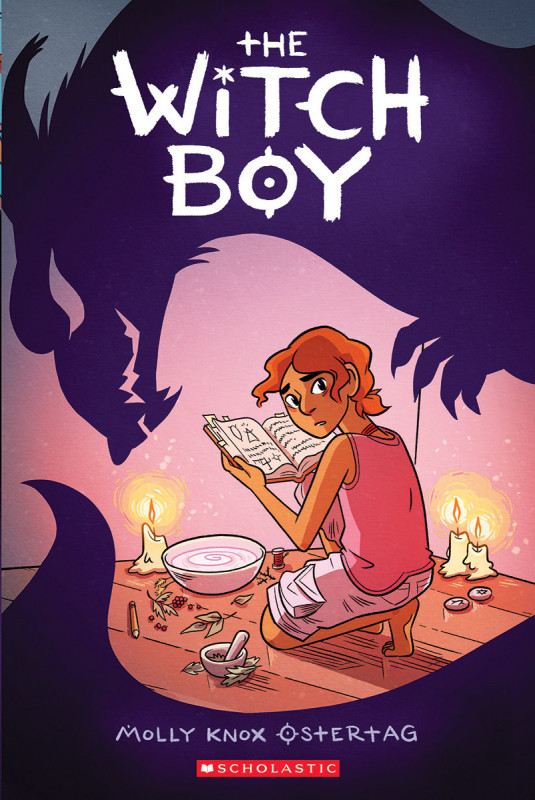 In thirteen-year-old Aster's family, all the girls are raised to be witches, while boys grow up to be shapeshifters. Anyone who dares cross those lines is exiled. Unfortunately for Aster, he still hasn't shifted . . . and he's still fascinated by witchery, no matter how forbidden it might be.
When a mysterious danger threatens the other boys, Aster knows he can help -- as a witch. It will take the encouragement of a new friend, the non-magical and non-conforming Charlie, to convince Aster to try practicing his skills. And it will require even more courage to save his family . . . and be truly himself.
Loved by our collective!
Yaaaaall, these middle grade graphic novels about magic and gender and family are perfect. Not only is the adorable protagonist's desire to learn sorcery an overt metaphor for being trans, but the "big bad" turns out to be transmisogyny (though, not in so many words because Molly is writing for kiddos). Full of wonderful, racially diverse characters, this book is written with a clear eye towards children who are queer or have queer friends and family. But seriously, I can't imagine who wouldn't freak out over these gems!
---
Product Details
Paperback

224 pages

ISBN

9781338089516

Publisher

GRAPHIX (10/31/17)

Dimensions

6 x 0.7 x 9 inches

Tags
---