The Faggots and Their Friends Between Revolutions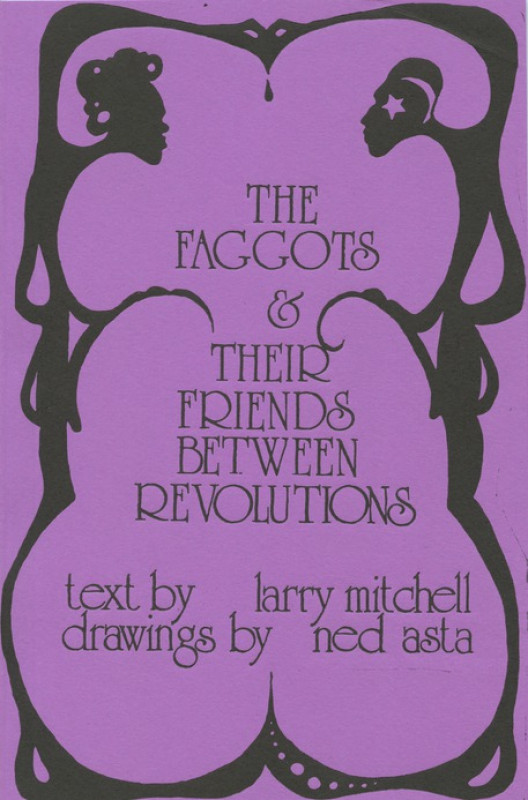 By Ned Asta and Larry Mitchell
In a joyous and perverse intermingling of fable, myth, heterotopian vision, and pocket wisdom, The Faggots & Their Friends tell us stories of the 70s gay countercultures and offer us strategies and wisdom for our own time living Between Revolutions.
These pages sketch a different shape to time and offer instructions for living within it. This story, like our own, plays out in liminal time. Not the time of revolution, and not after-the-revolution, the story occurs between revolutions. Being between revolutions: being enmeshed in slow entropy, in abandoned spaces, in lives forged without recourse to "winning" or "after." The faggots feel this disintegration, and live best when empires are falling.
Newly introduced and wrapped in black and lavender, this much needed 2016 revival of the 1977 Radical Faerie classic faithfully reproduces the long out of print edition by Calamus Books, including Ned Asta's fantastical illustrations.
---
---