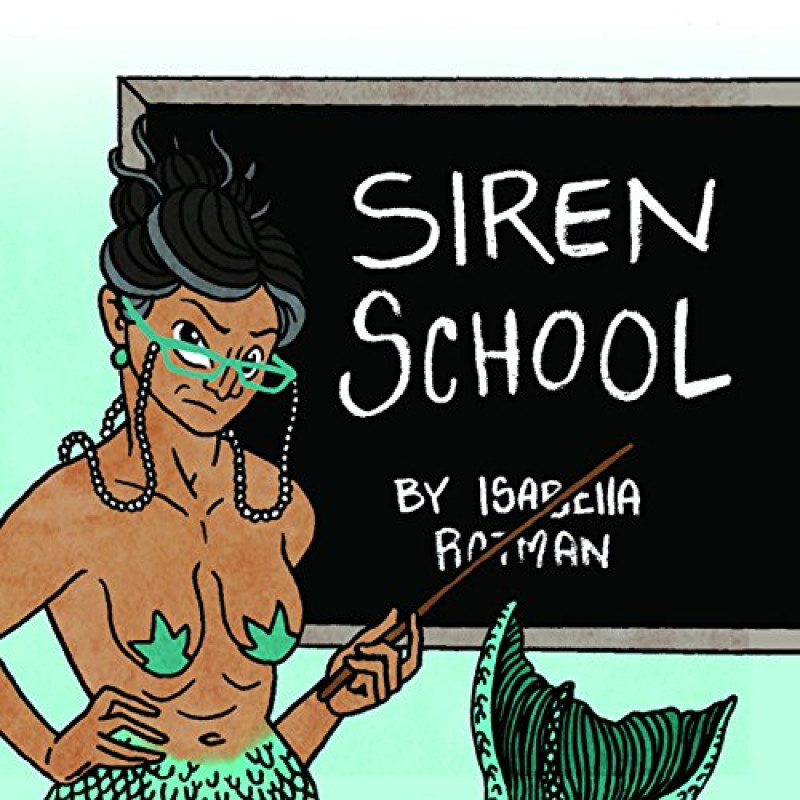 Categories
Isabella Rotman's Siren School is a funny cathartic read in the age of mansplaining.
A full-color mini-comic course in Sirening 101.
Do it right and men will throw themselves into the sea.
"Mermaids who use the age-old art of mansplaining to sink the patriarchy to the bottom of the sea?! Glorious mermaid bodies of many sizes, shapes, and colors?! Yes, please. I have never met an Isabella Rotman comic that I did not love, and Siren School is among my favorites. Thank you, Isabella, for this salty, sassy gift of feminism-at-sea."
-Kristin Russo, Everyone Is Gay
---
Product Details
Paperback

24 pages

ISBN

9781945509100

Publisher

Silver Sprocket (3/30/17)

Dimensions

5.5 x 0.1 x 5.5 inches
---