No Gods. No Dungeon Masters. Paperback
By Io Clast, Rachel Dukes and Andy Warner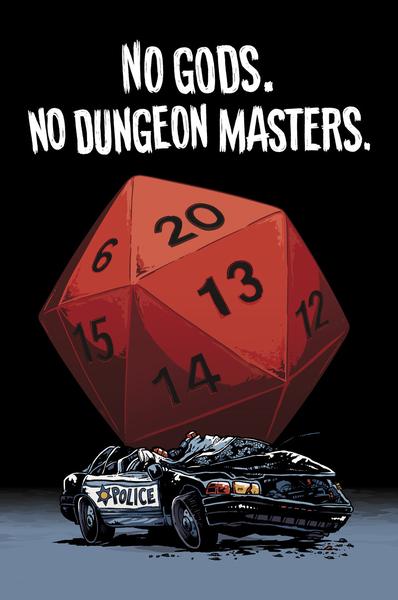 Out of Stock
This item is not currently in our inventory but may be on order. Contact us to reserve a copy!
An analysis of multi-classing between anarchist and nerd identities, No Gods. No Dungeon Masters. provides an adventurous peek into the world of one "un-elected bastard ambassador" for two cultures that rarely overlap.
The full-color comic gorgeously reflects how radical leftist values and geek predilections can inform one another, the weird things it makes you do, and the struggle to feel comfortable in either community.
Io and Rachel Dukes deliver a funny and thought-provoking comic sure to be a (critical) hit (get it?) with anarchists and Dungeons & Dragons fans alike.
---
Product Details
Paperback

12 pages

ISBN/SKU

9781945509070

Publisher

Silver Sprocket (3/30/17)

Dimensions

5.5 x 0.1 x 8.5 inches

Tags
---