How Fascism Will Beat Us / How We Will Beat Fascism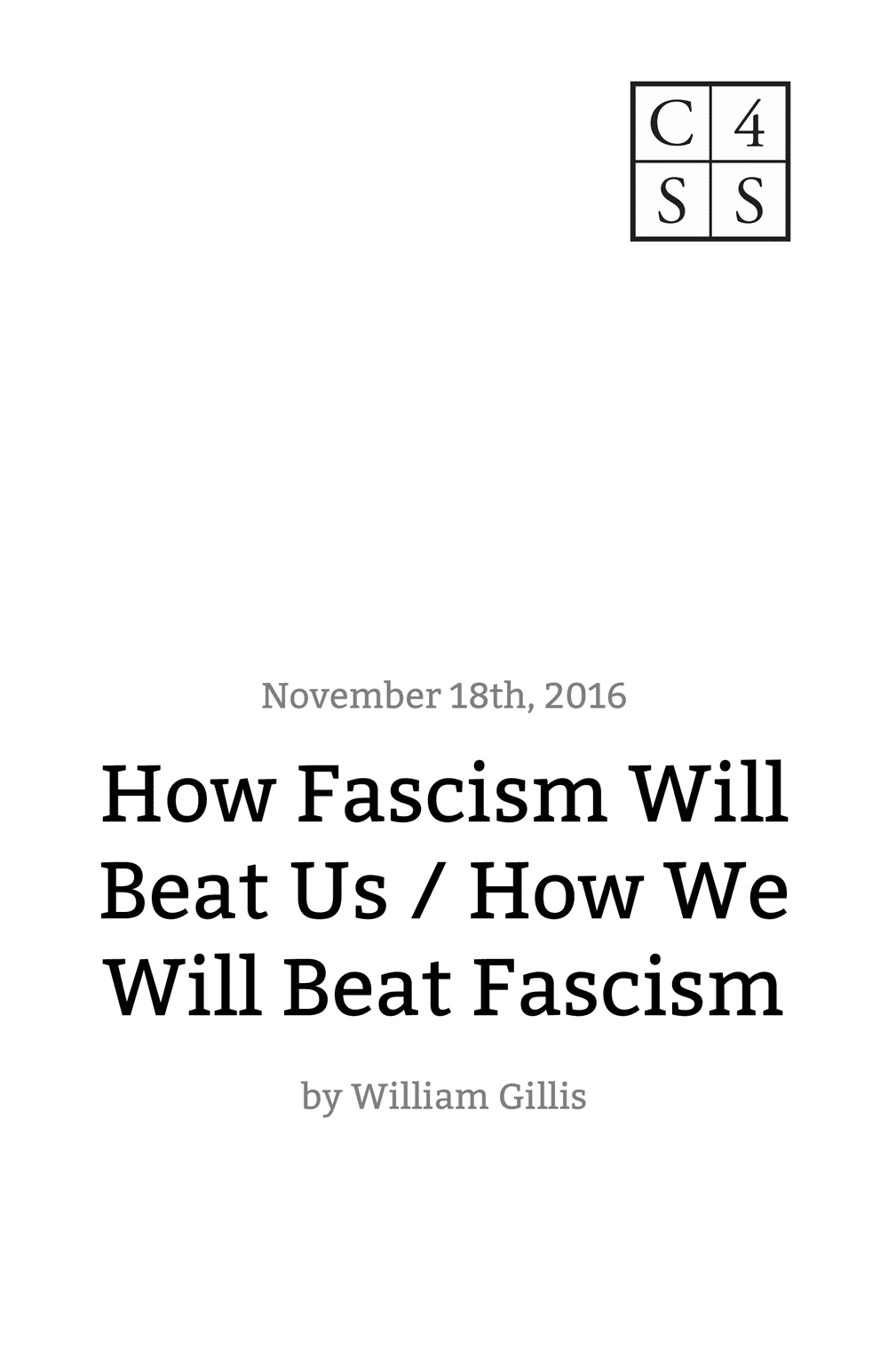 No Longer Available
This item may be out-of-print. For more information, please contact us.
"Sure we need to mobilize, to build mutual aid networks, get guns and tools, build activist and community infrastructure, prepare for the worst, but we've also got to leverage the things we have that they will never have. We've got to out meme them, out culture them, out empathy them, and out science them.
And while the dinosaurs may fight and kick, may bring much of their own staid and wretched world down, we are not afraid of chaos. We are the fucking chaos."
---
Product Details
Zine

12 pages

Publisher

Center for a Stateless Society (11/17/16)

Tags
---