Fallen in Fredericksburg (Ghosts of War #4)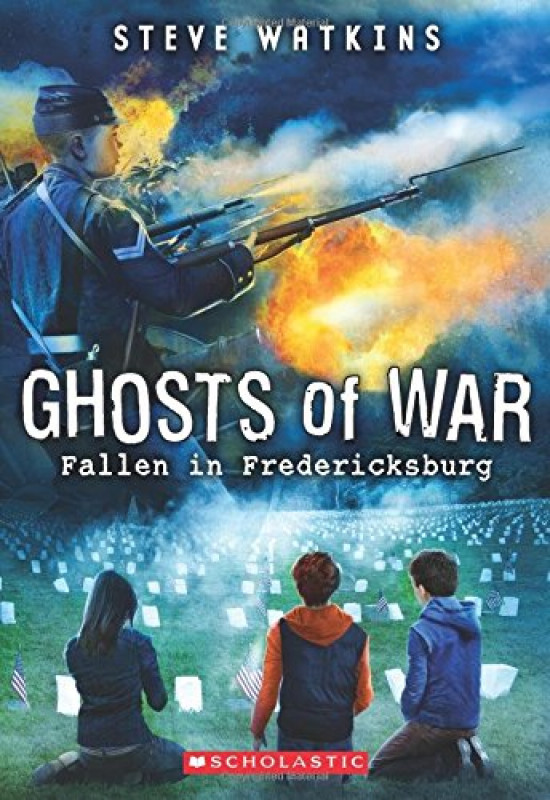 After three ghosts, it looks like things might be going back to normal for Anderson and his friends Greg and Julie. It's been a while since any ghosts have shown up, and the most annoying things lately are the loud barking dogs at the Dogs and Suds pet-grooming shop next door to the Kitchen Sink. They've been barking nonstop for days, and it's making band practice impossible. But maybe the dogs know something the friends don't . . .
Because suddenly a ghost does appear! From what Anderson can tell, it looks like the ghost is a teenage Union soldier from the Civil War, and he looks terrifying. But this ghost is different from the others: He's demanding to know what happened to his brother, who was also enlisted in the Union army. It's a mystery that's over a hundred and fifty years old, and there are very few clues. What will happen to Anderson, Greg, and Julie if they can't solve this one in time?
---
Product Details
Paperback

208 pages

ISBN

9780545837071

Publisher

Scholastic Paperbacks (3/29/16)

Dimensions

7.5 x 5.4 x 0.6 inches

Tags
---