The Masquerading Magician (An Accidental Alchemist Mystery)
By Gigi Pandian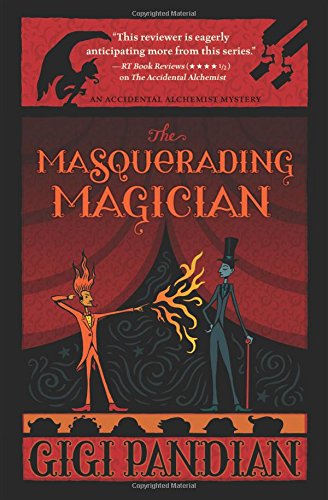 No Longer Available
This item may be out-of-print. For more information, please contact us.
Deciphering an ancient alchemy book is more difficult than Zoe Faust bargained for. She'd much rather be gardening and exploring her new hometown of Portland, Oregon―but time is running out for living gargoyle Dorian Robert-Houdin. If Zoe isn't able to unlock an unusual alchemy book's secrets soon, the French gargoyle will remain awake but trapped in stone forever.
When Zoe gives herself a rare night out to attend a classic magic show, she realizes the stage magicians are much more than they seem. A murder at the theater leads back to a string of unsolved robberies and murders in Portland's past, and a mystery far more personal than Zoe and Dorian ever imagined.
Praise:
"People who enjoy character driven stories with mystery, magic, supernatural creatures, and historical intrigue will greatly enjoy this inventive, well-written tale."―Portland Book Review
"A fine, whimsical, paranormal book . . . this plot certainly holds your attention."―Suspense Magazine
"[The Masquerading Magician] is enjoyable and holds together quite nicely."―Reviewing the Evidence
---
Product Details
---