The Obelisk Gate (The Broken Earth) Paperback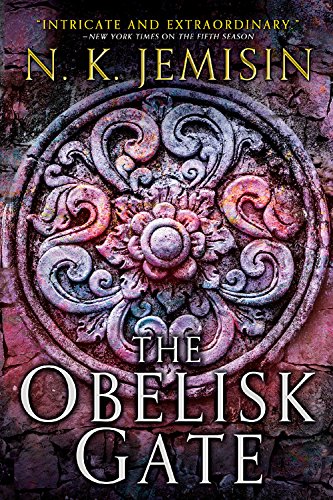 Out of Stock
This item is not currently in our inventory but may be on order. Contact us to reserve a copy!
"Intricate and extraordinary." - New York Times on The Fifth Season
Continuing the trilogy that began with the award-winning The Fifth Season
Winner of the Hugo Award

Shortlisted for the Nebula, Audie, and Locus Awards
The inaugural Wired.com book club book
New York Times Notable Book of 2015

This is the way the world ends, for the last time.
The season of endings grows darker, as civilization fades into the long cold night.
Essun -- once Damaya, once Syenite, now avenger -- has found shelter, but not her daughter. Instead there is Alabaster Tenring, destroyer of the world, with a request. But if Essun does what he asks, it would seal the fate of the Stillness forever.
Far away, her daughter Nassun is growing in power - and her choices will break the world.
For more from N. K. Jemisin, check out:
The Inheritance Trilogy
The Hundred Thousand Kingdoms
The Broken Kingdoms
The Kingdom of Gods
The Inheritance Trilogy (omnibus edition)
Shades in Shadow: An Inheritance Triptych (e-only short fiction)
The Awakened Kingdom (e-only novella)
Dreamblood Duology
The Killing Moon
The Shadowed Sun
The Broken Earth The Fifth SeasonThe Obelisk GateThe Stone Sky
---
Product Details
Paperback

448 pages

ISBN/SKU

9780316229265

Publisher

Orbit (8/16/16)

Dimensions

5.5 x 1.3 x 8.3 inches

Tags
---