Perspectives on Anarchist Theory: Anarcha-Feminisms (Issue #29) Paperback
By Perspectives Editorial Collective and Institute for Anarchist Studies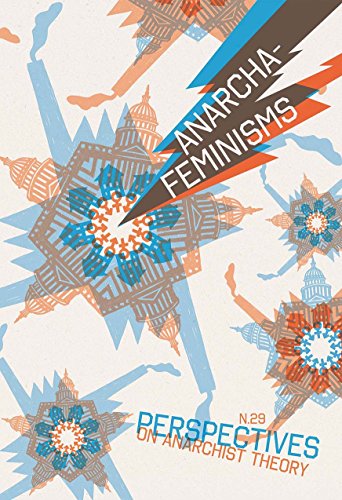 Out of Stock
This item is not currently in our inventory but may be on order. Contact us to reserve a copy!
This issue of Perspectives on Anarchist Theory, No. 29 (2016), is on the theme of anarcha-feminisms, and contains ten new pieces, reviews of five books, a reflection on the Institute for Anarchist Studies (IAS) (which publishes Perspectives), 20th anniversary.
The issue opens with a graphic story by Cindy Crabb, author of the long-running political-autobiographical zine Doris. The issue contains essays on the history of '70s anarcha-feminism; on the relation between Black feminism and anarchism; on women and the relation between the psychological sciences and the prison system; one on the three dominant approaches to the relationship between anarchism and feminism, including a feminist critique of how anarchism falls short; one on indigenous feminism; one on organizing anarchist responses to Hepatitis C and HIV; a manifesto challenging liberal tendencies in anarchist feminism by two members of the Black Rose Anarchist Federation writing from Chile, and drawing on South American militant movements; and finally a personal account of exclusion and inclusion in radical circles by a young Trans person.
---
Product Details
Paperback

145 pages

ISBN/SKU

9781939202222

Publisher

Institute for Anarchist Studies (5/3/16)
---