Consent Cookbook!
Exploring Your Desires, Sharing Them With Others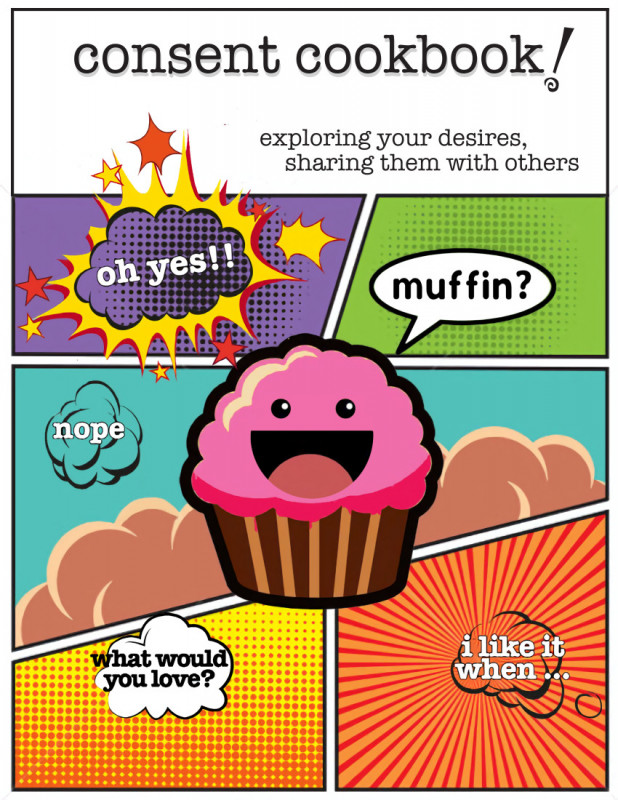 Categories
By Anonymous
A workbook of collected readings, activities, and resources to explore together. This compilation is an oversized, staple-bound booklet.
"The spirit is about a fully affirmative YES. Not an ambiguous yes, or a well-not-really-but-ok-I-guess yes. Certainly not a silent-no "yes" or a ouch- or yuck-but-I'm-afraid-to-hurt-your-feelings yes. This is about YES. UM HUM, ABSOLUTELY. YIPEE, YAHOO, YES! Being with someone who you are sure REALLY WANTS to be with you. Being with someone who you are sure you REALLY WANT to be with. THAT is EXCITING, is EROTIC, is DEEP, is GREAT, is YES. That is consent..."
---
Product Details
Pamphlets & Zines

78 pages

SKU

Z0004

Publisher

Self-published (1/1/16)

Dimensions

8.5 x 11 x 0.3 inches
---