Fifth Season, The (The Broken Earth #1)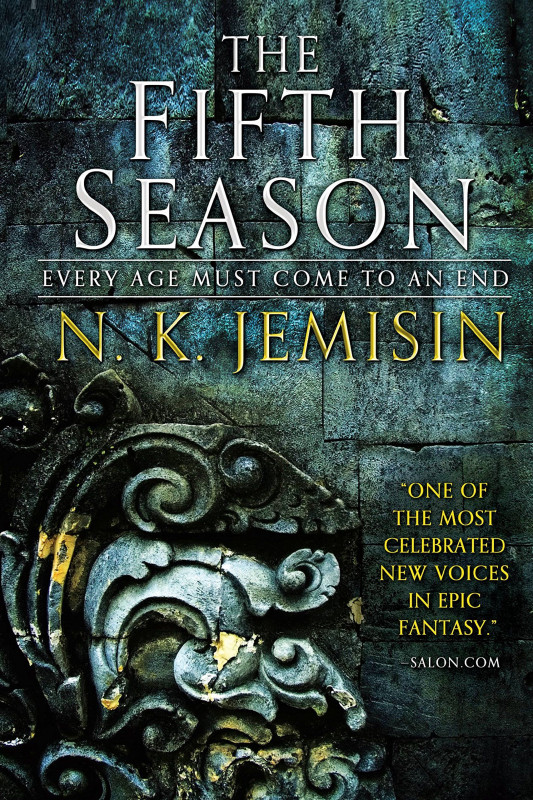 "Intricate and extraordinary." - New York Times on The Fifth Season (A New York Times Notable Book of 2015)
The start of a new fantasy trilogy by Hugo, Nebula & World Fantasy Award nominated author N.K. Jemisin.

THIS IS THE WAY THE WORLD ENDS... FOR THE LAST TIME.
A season of endings has begun.
It starts with the great red rift across the heart of the world's sole continent, spewing ash that blots out the sun.
It starts with death, with a murdered son and a missing daughter.
It starts with betrayal, and long dormant wounds rising up to fester.
This is the Stillness, a land long familiar with catastrophe, where the power of the earth is wielded as a weapon. And where there is no mercy.
For more from N. K. Jemisin, check out:
The Inheritance Trilogy
The Hundred Thousand Kingdoms
The Broken Kingdoms
The Kingdom of Gods
The Inheritance Trilogy (omnibus edition)
Shades in Shadow: An Inheritance Triptych (e-only short fiction)
The Awakened Kingdom (e-only novella)
Dreamblood Duology
The Killing Moon
The Shadowed Sun

The Broken EarthThe Fifth SeasonThe Obelisk Gate
Loved by our collective!
N. K. Jemisin's Broken Earth trilogy is set on an alternate earth called the "Stillness," where society is structured around surviving catastrophic climate events—earthquakes, tsunamis, volcanoes—and a deep hatred for Orogenes, individuals with the supernatural ability to control and manipulate geo-energy. This is epic sci-fi world building, profoundly informed by racial injustice and climate change, written by a Black woman. This is some god tier shit.
---
Product Details
Paperback

512 pages

ISBN

9780316229296

Publisher

Orbit (8/4/15)

Dimensions

5.5 x 1.4 x 8.3 inches

Tags
---