Lies Volume One
A Journal of Materialist Feminism
By Lies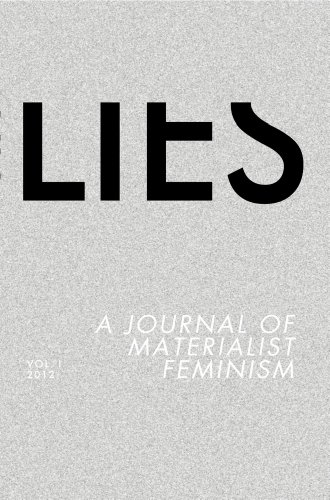 Out of Stock
This item is not currently in our inventory but may be on order. Contact us to reserve a copy!
Categories
"Lies came out of our experience within struggles. The story of the journal is the intersecting narratives of our involvement with the occupations and strikes of recent years and the gendered fault lines that emerged within them. We met in the midst of these activities. We felt the need to organize autonomously as feminists. We started reading groups, held summer camps, met friends in other cities, and developed forms of mutual aid and solidarity. We did not want to go home, or maybe home suddenly felt more like a hostile place. Things got harder. But the more we read and wrote together, the more we desired a means to devise a theory and politics that is inchoate but at least our own. This journal is that: a way to communicate, to be overcome by the feminist commune, to survive with lesser pain or better pain, to become a more precise and effective force.
"…Everything we write will be used against us. Every claim on or lament against society that we write will be received in the same way as accounts of rape—as lies. We don't care anymore. As soon as we stop resisting the charge we can turn around and face the others that have not accused us, those we should have been talking to the whole time. We name this journal after the shame we no longer fee and commenorate all these outcase comrades: the witches, crones, hysterics, spinsters, she-wolves, oracles, and misfits—our fellow travellers.
"See you at the gun club / dance hall / hot springs / savage blockade."—from the Editorial Note
---
Product Details
Paperback

250 pages

ISBN/SKU

9781939202062

Publisher

Lies (10/15/12)

Dimensions

6 x 0.5 x 9.1 inches
---