Ida B. Wells - Lynch Law in Georgia & Other Writings
By Matthew Quest and Ida B. Wells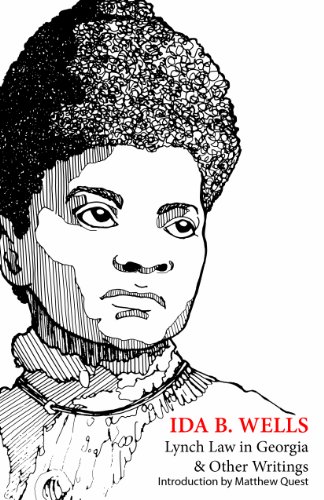 Out of Stock
This item is not currently in our inventory but may be on order. Contact us to reserve a copy!
Categories
Ida B. Wells was a teacher, journalist, and newspaper editor who led the most dynamic anti-lynching campaign in American History. In doing so, she challenged the intersection of white supremacy, patriarchy, and the meaning of civilization in the early 20th century.
Newly edited and introduced by Matthew Quest, this book collects the often overlooked pamphlets Lynch Law in Georgia, Mob Rule in New Orleans, The East St. Louis Massacre, and The Arkansas Race Riot. These pamphlets reflect Wells's transition toward viewing lynchings as attacks on the potential of insurgent Black workers who defended and organized themselves for emancipation, placing Wells's anti-lynching crusade in conversation with the labor movement and later movements for Black Power, and anti-fascism.
---
Product Details
Paperback

216 pages

ISBN/SKU

9780985890940

Publisher

On Our Own Authority! Publishing (4/9/13)

Dimensions

5.6 x 0.5 x 8.5 inches
---