The Spanish Anarchists
The Heroic Years 1868-1936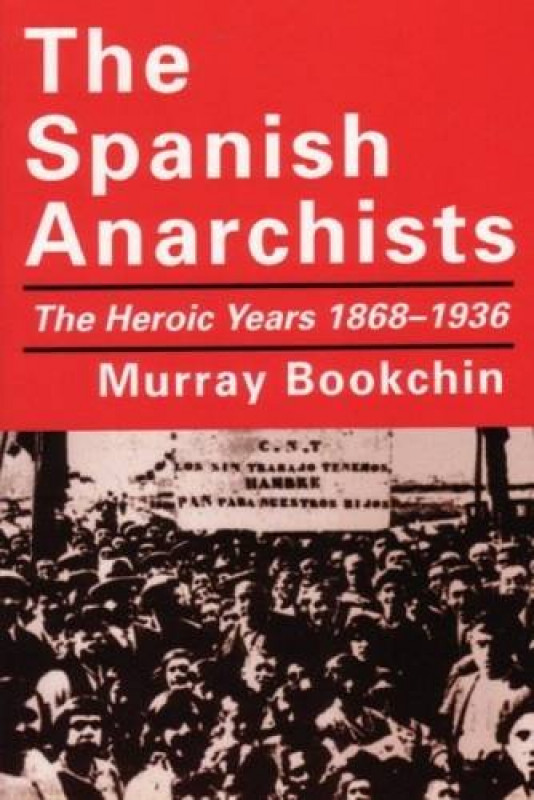 Categories
The seminal history of Spanish anarchism: from its earliest inception to the organizations that claimed over two million members on the eve of the 1936 Revolution. Hailed as a masterpiece, it includes a new prefatory essay by the author.
"I've read The Spanish Anarchists with the excitement of learning something new. It's solidly researched, lucidly written, and admirably fair-minded... Murray Bookchin is that rare bird today, a historian." —Dwight MacDonald
"I have learned a great deal from this book. It is a rich and fascinating account... Most important, it has a wonderful spirit of revolutionary optimism that connects the Spanish anarchists with our own time." —Howard Zinn
Murray Bookchin has written widely on politics, history, and ecology. His books To Remember Spain: The Anarchist And Syndicalist Revolution Of 1936, The Ecology of Freedom, Post-Scarcity-Anarchism, The Ecology of Freedom, and Social Anarchism or Lifestyle Anarchism: An Unbridgeable Chasm—are all published by AK Press.

---
Product Details
Paperback

316 pages

ISBN

9781873176047

Publisher

AK Press (7/1/01)

Dimensions

6 x 1 x 9 inches
---