Nevada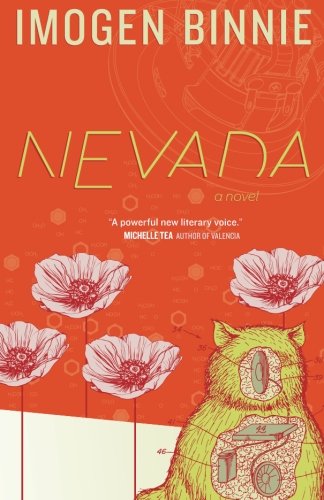 Categories
Nevada is the darkly comedic story of Maria Griffiths, a young trans woman living in New York City and trying to stay true to her punk values while working retail. When she finds out her girlfriend has lied to her, the world she thought she'd carefully built for herself begins to unravel, and Maria sets out on a journey that will most certainly change her forever.
Loved by our collective!
Maria is a 29 year trans woman living in New York, attempting to take up as little space as possible. Maria life is boring and confused. She attempts to keep her lame job while sticking to her anarcha-punk ideals, and attempts to stay grounded in the clashing of her assigned male upbringing with the objectification she faces in her everyday life. So, she makes enough money to get by; she eats enough to get by; and she thinks, and she waits for things to make sense. That is until the girlfriend Maria had been thinking about breaking up with tells her she fucked Maria's co-worker.

What happens to the people of all genders who are gifted male privelage when they don't want it? How does being aware of, critical of, and attempting to reject the privelage you didn't ask for impact your self-worth and your place in the world? Imogne Binnie's comically raw late-coming-of-age tale perfectly captures the lonely feeling of working through the mess of confusing and painful messaging coded in the brains of trans women, while also telling a tale as old as literature itself; the desire to escape towards percieved knowledge or meaning. Nevada reads casually, like the thoughts of a friend in pain, just one who is incredibly insightful and funny.

I did not realize how much I needed a book like this until I read it. The story of feeling like you don't know your place in the world is universal, but the stream-of-conciousness narration rooted in the head of an articulate punk trans woman made me feel heard and understood like almost nothing else has.
---
Product Details
Paperback

262 pages

ISBN/SKU

9780983242239

Publisher

Topside Press (2/19/13)

Dimensions

5.5 x 0.6 x 8.5 inches
---