Towards Collective Liberation
Anti-Racist Organizing, Feminist Praxis, and Movement Building Strategy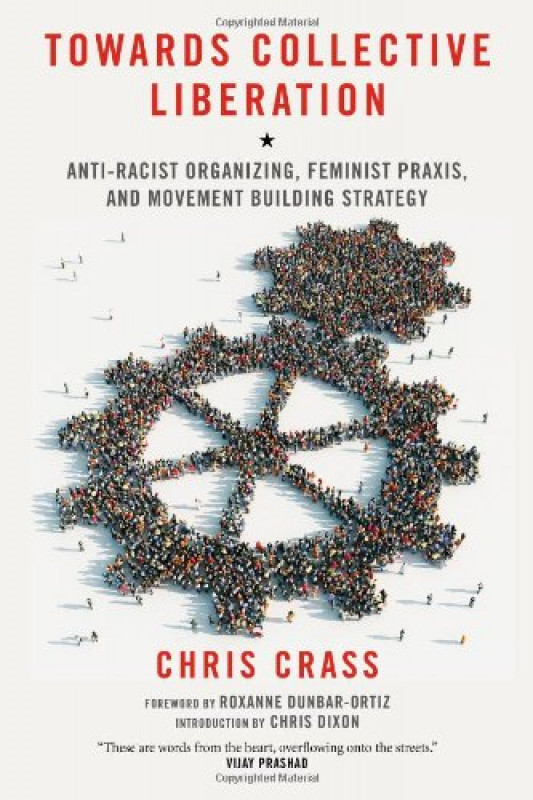 Categories
By Chris Crass, Chris Dixon and Roxanne Dunbar-Ortiz
Organized into four sections, this collection of essays is geared toward activists engaging with the dynamic questions of how to create and support effective movements for visionary systemic change. These essays and interviews present powerful lessons for transformative organizing. It offers a firsthand look at the challenges and the opportunities of antiracist work in white communities, feminist work with men, and bringing women of color feminism into the heart of social movements. Drawing on two decades of personal activist experience and case studies within these areas, Crass's essays insightfully explore ways of transforming divisions of race, class, and gender into catalysts for powerful vision, strategy, and building movements in the United States today. This collection will inspire and empower anyone who is interested in implementing change through organizing.
Loved by our collective!
An impactful read for anyone working at the intersection of anti-racist, feminist, and social movement organizing, especially folks who identify as white and/or male. Chris Crass shares a passionate and seasoned perspective on the development of liberatory practice told from over a decade of experience in various grassroots and anarchist projects. Full of strategy, tactics, interviews, and analysis, the lessons explored in Towards Collective Liberation offer profound realizations which warrant multiple reads. A valuable contribution to the toolbox for any on-the-ground community organizers and activists.
---
Product Details
Paperback

300 pages

ISBN

9781604866544

Publisher

PM Press (5/1/13)

Dimensions

0.8 x 6 x 9 inches
---