Taserized
Neighborhood Walk Ends in Police Brutality
By Kyle Ross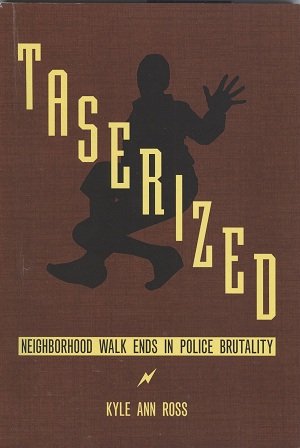 Kyle Ann Ross writes from an experience she'd had when she'd first come to Asheville, aglow with the city's tolerant and artful reputation. She had needed to start a new life with her daughter after her husband had died suddenly with a stroke.
"Taserized" is her account of being mistaken for a burglar and/or drug dealer in Oakley one morning, apprehended with violence, and pitched into a surreal environment of law and order.
It also turned out to be a calling.
"I found myself building community around justice issues," she writes in her forward. "I emerged the woman who can not only share this story with you but hopes to inspire justice system reform and support for others."
After a page of brochure prose about Asheville's charms, Ross does a very good job telling her hell-and-back tale, a slow-motion nuanced remembering with an overlay of urgent commentary.
---
Product Details
---