Decolonizing Anarchism
An Antiauthoritarian History of India's Liberation Struggle
By Maia Ramnath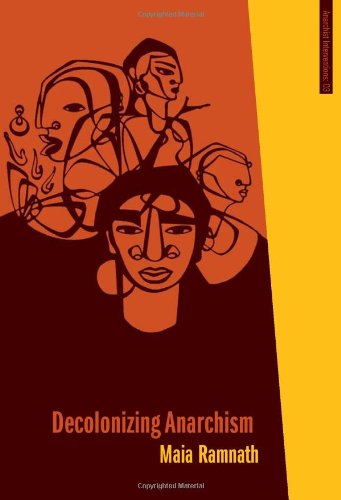 Out of Stock
This item is not currently in our inventory but may be on order. Contact us to reserve a copy!
Decolonizing Anarchism looks at the history of South Asian struggles against colonialism and neocolonialism, highlighting lesser-known dissidents as well as iconic figures. This approach reveals an alternate narrative of decolonization, in which achieving a nation-state is not the objective. Maia Ramnath also studies the anarchist vision of alternate society, which closely echoes the concept of total decolonization on the political, economic, social, cultural, and psychological planes. This facilitates not only a reinterpretation of the history of anticolonialism, but insight into the meaning of anarchism itself.
Maia Ramnath teaches at New York University and is a board member of the Institute for Anarchist Studies.
---
Product Details
Paperback

304 pages

ISBN/SKU

9781849350822

Publisher

AK Press (1/23/12)

Dimensions

4.5 x 1 x 6.4 inches

Tags
---