Property Is Theft!
A Pierre-Joseph Proudhon Reader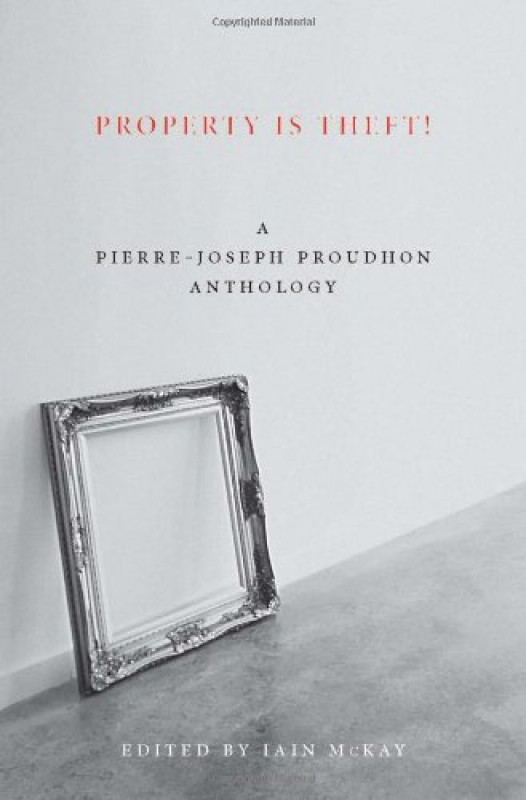 Categories
"An indispensable source book for anyone interested in Proudhon's ideas and the origins of the socialist and anarchist movements in nineteenth-century Europe."—Robert Graham, editor of Anarchism: A Documentary History of Libertarian Ideas
"Iain McKay's introduction offers a sure-footed guide through the misconceptions surrounding Proudhon's thought."—Mark Leier, author of Bakunin: The Creative Passion
More influential than Karl Marx during his lifetime, Pierre-Joseph Proudon's work has long been out of print or unavailable in English. Iain McKay's comprehensive collection is a much-needed and timely historical corrective.
Iain McKay is the editor of An Anarchist FAQ.
---
Product Details
Paperback

823 pages

ISBN

9781849350242

Publisher

AK Press (4/12/11)

Dimensions

6 x 1 x 9 inches
---