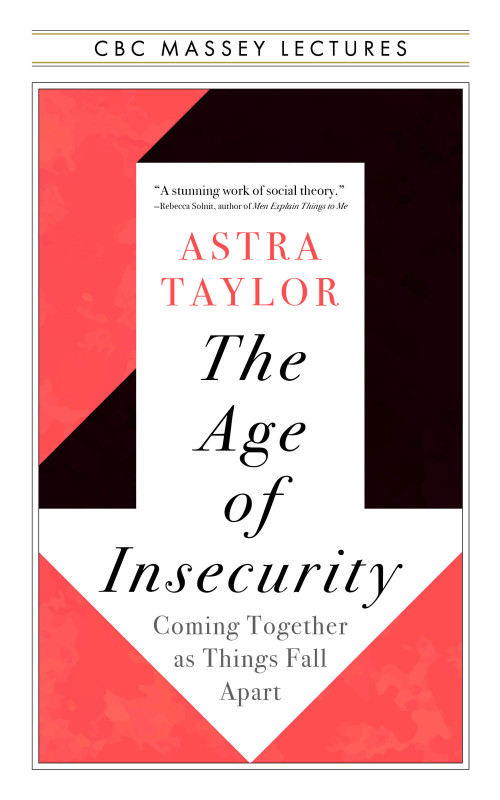 By Astra Taylor
Writer, filmmaker, and organizer Astra Taylor takes a curious, critical, and ultimately hopeful look at the uniquely modern concept of insecurity.
These days, everyone feels insecure. We are financially precarious, overwhelmed and anxious, and worried about the future. While millions endure the stress of struggling to make ends meet, in reality, the status quo isn't working for anyone, even the affluent and comparatively privileged; they, too, are deeply insecure. What is going on?
The Age of Insecurity exposes how seemingly disparate crises -- our suffering mental health and rising inequality, the ecological emergency, and the threat of fascism -- are tied to the fact that our social order runs on insecurity. Across disparate sectors, from policing and the military to the wellness and beauty industries, the systems that promise us security instead actively undermine it.
We are all made insecure on purpose, and our endless striving shapes how we feel about ourselves and others -- including what we believe is personally and collectively possible. The Age of Insecurity sheds new light on our contemporary predicament, exposing the psychological and political costs of the insecurity-generating status quo, while proposing ways to forge a new path forward.
---
Product Details
Paperback

352 pages

ISBN

9781487011932

Publisher

House of Anansi Press (9/5/23)

Dimensions

5 x 0.9 x 8 inches

Tags

Tags

local
---