Toward Liberation
Educational Practices Rooted in Activism, Healing and Love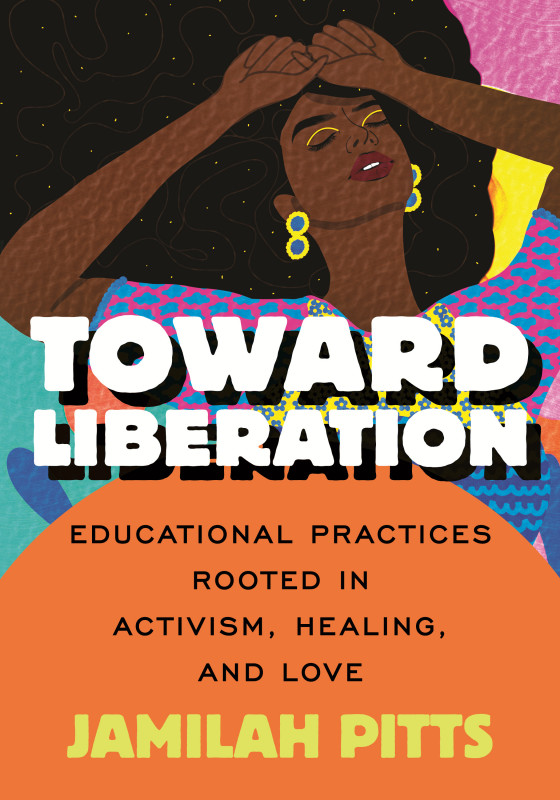 Categories
An essential guide for frontline educators to address systemic racial oppression, repair harm, and foster safe, inclusive learning spaces for their students
For educators and readers of Bettina Love's We Want to Do More Than Survive, with a foreword by Leigh Patel, author of No Study Without Struggle
Toward Liberation is the timely and practical guide that pioneers new pathways for educators to repair harm and foster transformative learning spaces. This road map for liberatory pedagogy is replete with resources, tools, and strategies drawn from Jamilah Pitts's experiences as a young Black girl, a Black student, a teacher, a former school leader, and a consultant with schools across the country.
Educators will want to mark up and keep their copy of Toward Liberation at their desks for easy reference. In its pages, they will find

Real-life examples and student writing from Pitts's classroom
Explorative questions for teachers to consider in their equity work
Constructive charts that map out manifestations of harm
Activities to engage students in liberatory learning
Healing and self-care strategies for teachers—particularly Black women educators
Pitts infuses her writing with an extensive knowledge base of the education system, honed over years as a teacher, a coach, a dean, an assistant principal, and a national education consultant. The tenets of this book—rooted in truthtelling, activism, healing, wellness, self-care, and, ultimately, love— both inform and are inspired by the healing work Pitts does with educators to this day. In doing this work, she helps to reimagine the role of the critical teacher.
Toward Liberation equips teachers with the tools they need to carve a path toward liberatory educational practices, ensuring that students are afforded the full range of their humanity and their experience, in and out of the classroom.
---
Product Details
Paperback

136 pages

ISBN

9780807014844

Publisher

Beacon Press (11/7/23)

Dimensions

7 x 0.5 x 10 inches
---