I Feel Love
MDMA and the Quest for Connection in a Fractured World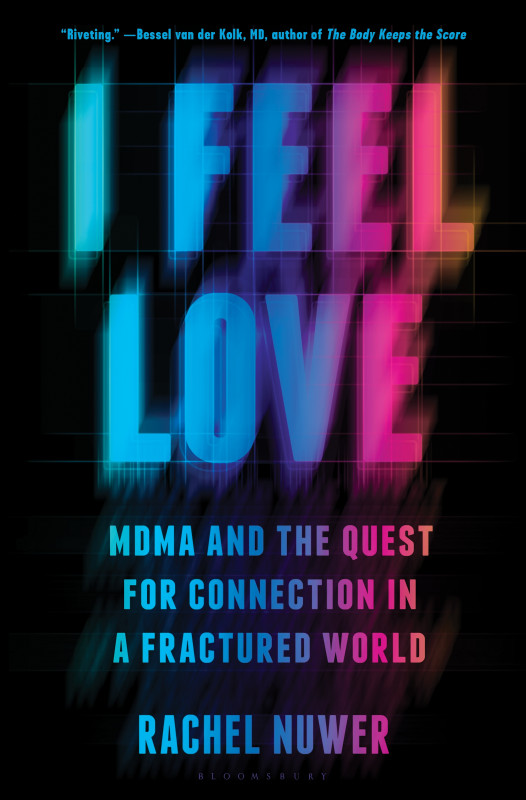 Categories
By Rachel Nuwer
"Riveting."-Bessel van der Kolk, MD, author of The Body Keeps the Score
The unlikely story of how the psychedelic drug MDMA emerged from the shadows to the forefront of a medical revolution-and the potential it may hold to help us thrive.
Few drugs in history have generated as much controversy as MDMA-or held as much promise. Once vilified as a Schedule I substance that would supposedly eat holes in users' brains, MDMA (also known as Molly or Ecstasy) is now being hailed as a therapeutic agent that could transform the field of mental health and outpace psilocybin and ketamine as the first psychedelic approved for widespread clinical use. In I Feel Love, science journalist Rachel Nuwer separates fact from fantasy, hope from hype, in the drug's contested history and still-evolving future. Evidence from scientific trials suggests MDMA, properly administered, can be startlingly effective at relieving the effects of trauma. Results from other studies point to its usefulness for individual and couples therapy; for treating depression, alcohol addiction, and eating disorders; and for cultivating personal growth. Yet scientists are still racing to discover how MDMA achieves these outcomes, a mystery that is taking them into the inner recesses of the brain and the deep history of evolution. With its power to dismantle psychological defenses and induce feelings of empathy, self-compassion, and love, MDMA may answer profound questions about how we became human, and how to heal our broken social bonds.
From cutting-edge labs to pulsing club floors to the intimacy of the therapist's couch, Nuwer guides readers through a cultural and scientific upheaval that is rewriting our understanding of our brains, our selves, and the space between.
---
Product Details
Hardcover

384 pages

ISBN

9781635579574

Publisher

Bloomsbury Publishing (6/5/23)

Dimensions

6.5 x 1.2 x 9.5 inches
---