Biocivilisations
A New Look at the Science of Life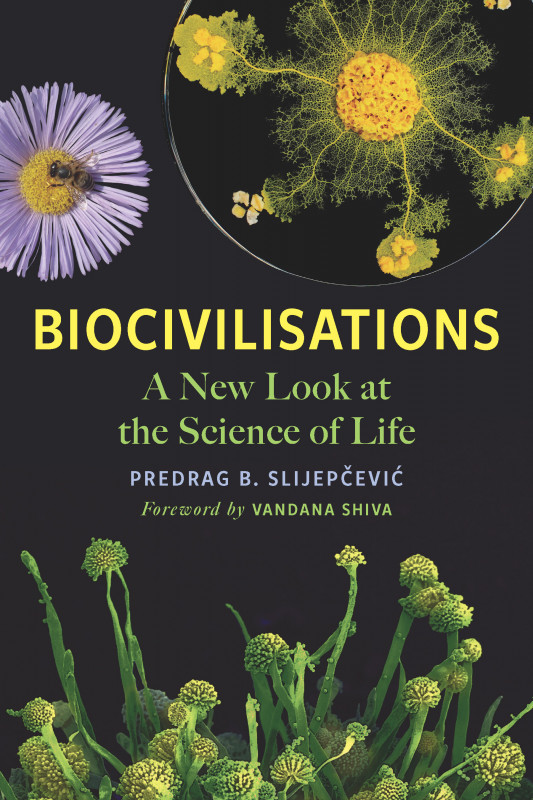 Categories
Biocivilisations is a fascinating, original and important exploration into how complex civilisations existed on Earth long before humans. 
What is life? This is arguably the most important question in all of science. Many scientists believe life can be reduced to 'mechanistic' factors, such as genes and information codes. Everything can be sequenced and explained. But in a world as rich and complex as this one, can such an assertion really be true?
A growing army of scientists, philosophers and artists do not share this mechanistic vision for the science of life. The gene metaphor is not only too simplistic but also misleading. If there is a way to reduce life to a single principle, how does that principle acknowledge the creativity of life that turns both genetic and information determinism on their heads?
Biocivilisations is a groundbreaking book exploring the mysteries of life and its deep uncertainty. Dr Predrag Slijepčević turns anthropocentric scientific thinking on its head, showing how the humble bacteria created the equivalent of cities and connected them with information highways, bringing our planet to life three thousand million years ago. He explains how bacteria, amoebas, plants, insects, birds, whales, elephants and countless other species not only preceded human beings but also demonstrate elements of complex civilisation – communication, agriculture, science, art, medicine and more – that we associate with human achievement. More than 99.99 percent of life on Earth has existed without humanity, and life will continue without humans long into the future.
Biocivilisations is an important rethinking of the current scientific paradigm. It challenges us to reconsider the limited scope and time-window of our current 'scientific revolution' and to fundamentally reimagine what we call 'life on Earth'.
---
Product Details
Paperback

272 pages

ISBN

9781645021384

Publisher

Chelsea Green Publishing (5/18/23)

Dimensions

6 x 1 x 9 inches
---