Uses of Wild Plants: Using and Growing the Wild Plants of the United States and Canada Paperback
By Frank Tozer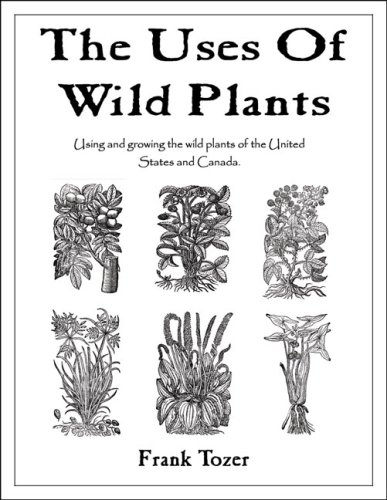 Out of Stock
This item is not currently in our inventory but may be on order. Contact us to reserve a copy!
Categories
A must-have for foragers, botanists, herbalists, gardeners, permaculturists, and anyone who wants to learn more about wild plants, this insightful guide provides interesting and valuable uses for more than 1200 species in 500 genera of wild plants found throughout North America and beyond.
The Uses of Wild Plants provides a survey of how plants have been used for food, drink, medicine, fuel, clothing, intoxicants, and more throughout history. Each listing includes a detailed description and drawing to aid in identifying these valuable plants in your garden and in the wild.
Greenthumbs will learn cultivation techniques for the most significant of these plants, and their uses in the garden. Tozer foresees a future where plants are an integral part of an ecologically sustainable society. They will provide renewable sources of energy, fertilizer, chemicals, building materials, and more, and will give us the means to clean our waterways and groundwater, desalinate soil, recover valuable nutrients from waste, and maybe even help to slow global warming.
---
Product Details
Paperback

264 pages

ISBN/SKU

9780977348909

Publisher

Green Man Publishing (9/17/07)

Dimensions

8.5 x 0.8 x 11 inches
---