Be Not Afraid of Love
Lessons on Fear, Intimacy, and Connection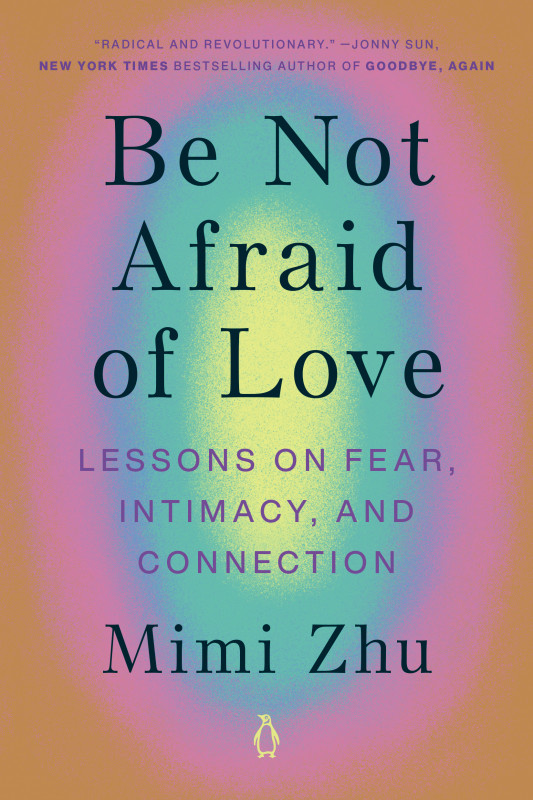 Categories
By Mimi Zhu
Note: Discount inventory sales are final. Discounted books may have shelf wear, markings, stickers, or other cosmetic imperfections.
"Radical and revolutionary." —Jonny Sun, New York Times bestselling author of Goodbye, Again

A collection of powerful interconnected essays and affirmations that follow Mimi Zhu's journey toward embodying and re-learning love after a violent romantic relationship, a stunning and provocative book that will guide and inspire readers to lean into love with softness
In their early twenties, Mimi Zhu was a survivor of intimate-partner abuse. This left them broken, in search of healing and ways to re-learn love. This work is a testament to the strength and adaptability all humans possess, a tribute to love. Be Not Afraid of Love explores the intersections of love and fear in self-esteem, friendship, family dynamics, and romantic relationships, and extends out to its effects on society and the greater political realm. In sharing their own intimate encounters with oppression, healing, joy, and community, Mimi invites readers to reflect deeply on their own experiences as well, with the intention of acting as a guide to undoing the hurt or uncertainty within them. In this heartrending and revolutionary book, Mimi reminds us, be not afraid of love.
---
Product Details
Paperback

256 pages

ISBN

9780143137122

Publisher

Penguin Life (8/23/22)

Dimensions

5.5 x 0.7 x 8.2 inches
---