Vivid Faces
The Revolutionary Generation in Ireland, 1890-1923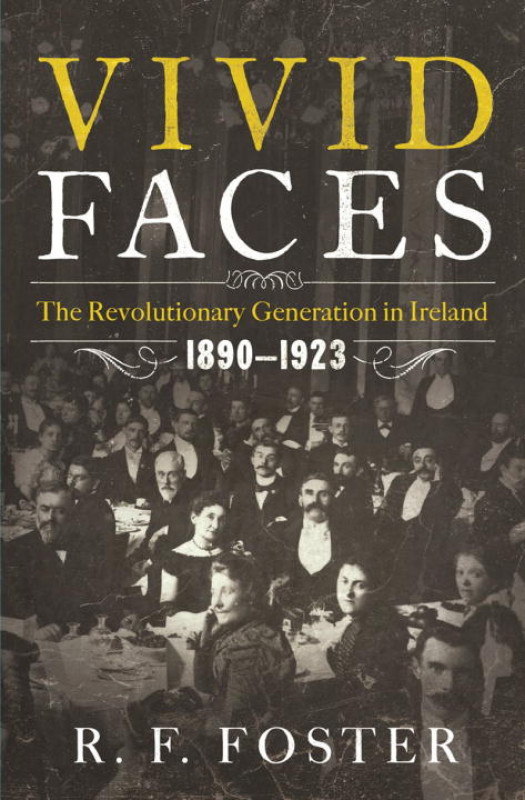 On Easter Monday, 1916, Irish rebels poured into Dublin's streets to proclaim an independent republic. Ireland's long struggle for self-government had suddenly become a radical and bloody fight for independence from Great Britain. Irish nationalists mounted a week-long insurrection, occupying public buildings and creating mayhem before the British army regained control. The Easter Rising provided the spark for the Irish revolution, a turning point in the violent history of Irish independence.
In this highly original history, acclaimed scholar R. F. Foster explores the human dimension of this pivotal event. He focuses on the ordinary men and women, Yeats's "vivid faces," who rose "from counter or desk among grey / Eighteenth-century houses" and took to the streets. A generation made, not born, they rejected the inherited ways of the Church, their bourgeois families, and British rule. They found inspiration in the ideals of socialism and feminism, in new approaches to love, art, and belief.
Drawing on fresh sources, including personal letters and diaries, Foster summons his characters to life. We meet Rosamond Jacob, who escaped provincial Waterford for bustling Dublin. On a jaunt through the city she might visit a modern art gallery, buy cigarettes, or read a radical feminist newspaper. She could practice the Irish language, attend a lecture on Freud, or flirt with a man who would later be executed for his radical activity. These became the roots of a rich life of activism in Irish and women's causes.
Vivid Faces shows how Rosamond and her peers were galvanized to action by a vertiginous sense of transformation: as one confided to his diary, "I am changing and things around me change." Politics had fused with the intimacies of love and belief, making the Rising an event not only of the streets but also of the hearts and minds of a generation.
---
Product Details
Hardcover

463 pages

ISBN

9780393082791

Publisher

WW Norton (1/27/15)

Dimensions

6.4 x 1.6 x 9.8 inches

Tags

Tags

ireland
---