Other Ever Afters
Stories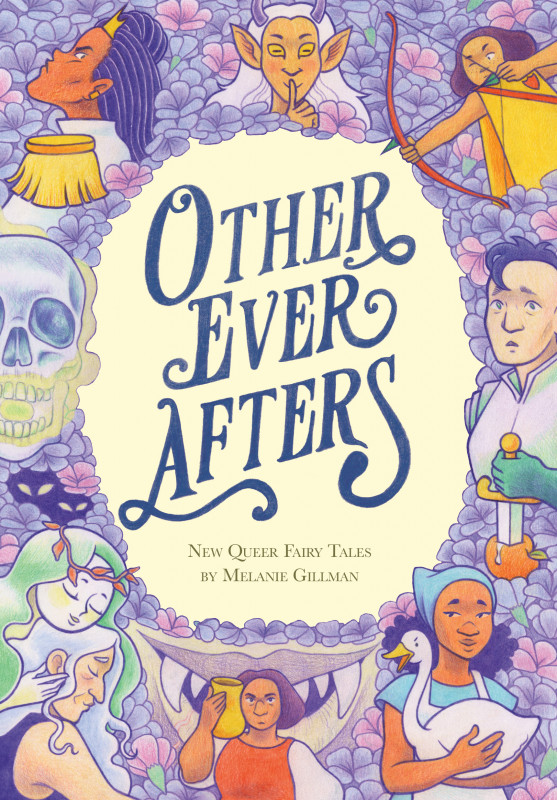 Once upon a time . . . happily ever after turned out differently than expected. In this new, feminist, queer fairy-tale collection, you'll find the princesses, mermaids, knights, barmaids, children, and wise old women who have been forced to sit on the sidelines in classic stories taking center stage. A gorgeous all-new collection in graphic novel format from a Stonewall Honor-winning author and artist.
What if the giant who abducted you was actually thoughtful and kind? What if you didn't want to marry your handsome, popular, but cold-inside suitor? What if your one true love has all the responsibilities that come with running a kingdom?
Award-winning author Melanie Gillman's phenomenal colored-pencil art creates another "ever after" for the characters who are most worthy of it.
Loved by our collective!
What makes this queer fairy tale collection stand out over other "feminist" retellings I've read is that Gillman is not interested in royal ladies shattering the "glass ceiling" of the castle. Their focus is on the villagers and outcasts, flat out rejecting the logic of monarchs. Rather than sanitizing a fundamentally dark genre, Gillman leans in, exploring the sinister forces of homo/transphobia, and the monstrous power of queer love, through remixed and original parables with gorgeous colored pencil illustrations. I cannot recommend this collection more highly as a gift for a child in your life, even if that is just your own inner child. I know mine needed every one of these queer happily ever afters!

Content Warnings: Implied violence, perilous situations that might be scary for young readers.
---
Product Details
Paperback

240 pages

ISBN

9780593303184

Publisher

Random House Graphic (9/20/22)

Dimensions

5.8 x 0.5 x 8.3 inches

Tags
---