Slow Medicine
The Way to Healing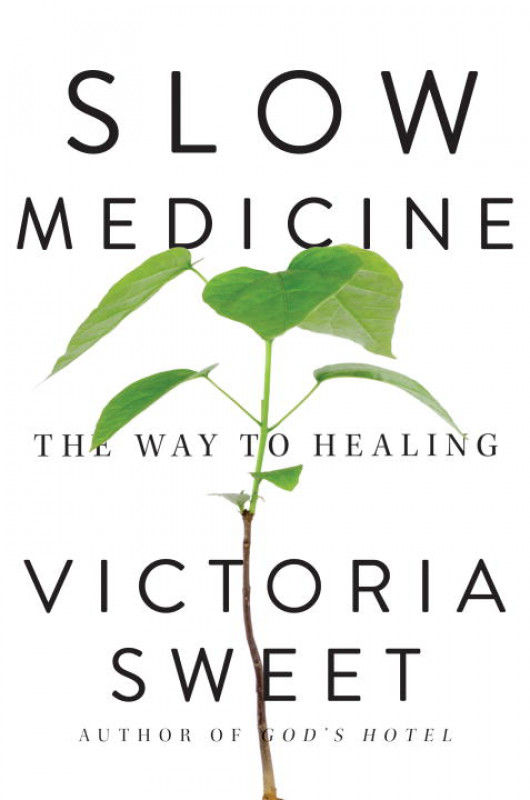 Categories
Note: Discount inventory sales are final. Discounted books may have shelf wear, markings, stickers, or other cosmetic imperfections.
"Wonderful... Physicans would do well to learn this most important lesson about caring for patients." --The New York Times Book Review

Over the years that Victoria Sweet has been a physician, "healthcare" has replaced medicine, "providers" look at their laptops more than at their patients, and costs keep soaring, all in the ruthless pursuit of efficiency. Yet the remedy that economists and policy makers continue to miss is also miraculously simple. Good medicine takes more than amazing technology; it takes time--time to respond to bodies as well as data, time to arrive at the right diagnosis and the right treatment.
Sweet knows this because she has learned and lived it over the course of her remarkable career. Here she relates unforgettable stories of the teachers, doctors, nurses, and patients through whom she discovered the practice of Slow Medicine, in which she has been both pioneer and inspiration. Medicine, she helps us to see, is a craft and an art as well as a science. It is relational, personal, even spiritual. To do it well requires a hard-won wisdom that no algorithm can replace--that brings together "fast" and "slow" in a truly effective, efficient, sustainable, and humane way of healing.
---
Product Details
Hardcover

289 pages

ISBN

9781594633591

Publisher

Riverhead Books (10/17/17)

Dimensions

6.3 x 1 x 9.5 inches
---