What About the Rapists?
Anarchist Approaches to Crime and Justice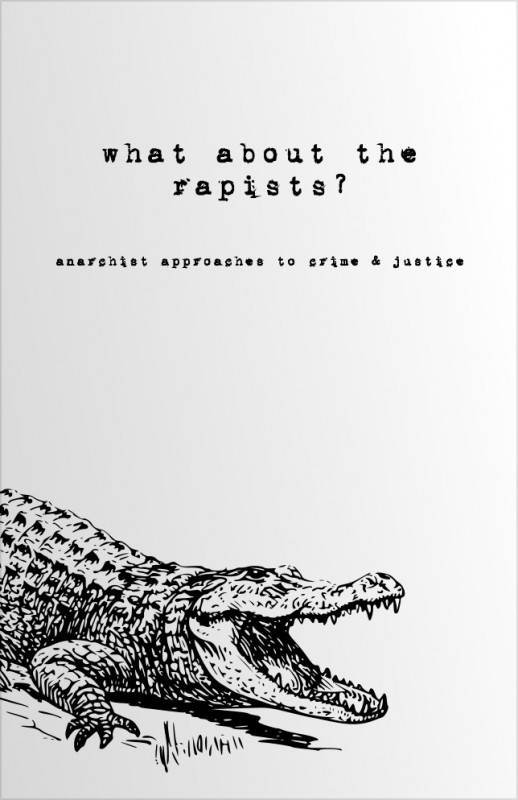 By (A)legal, Anonymous, Chrysalis Collective and CrimethInc. Ex-Worker's Collective
This short book is aimed at anarchists thinking about how to deal with abuses of power and acts of domination in their communities. It brings together a collection of articles representing different approaches to this problem, from transformative justice-based accountability processes to retributive-based acts of survivor-led retaliation.
Focusing on lessons learnt from experiments in this field and concerns that persist about these methods, it offers possible ways forward for those looking for grassroots responses.
It is hoped this collection will help inform debates among groups starting to engage with these issues, with a view to supporting an appropriate and critical application of different responses.
You can also download a free pdf of the text here.
---
Product Details
Paperback

82 pages

SKU

Z0003

Publisher

Unknown (3/30/21)

Dimensions

5.5 x 8.5 x 0.2 inches

Tags

Tags

abolitionism
---