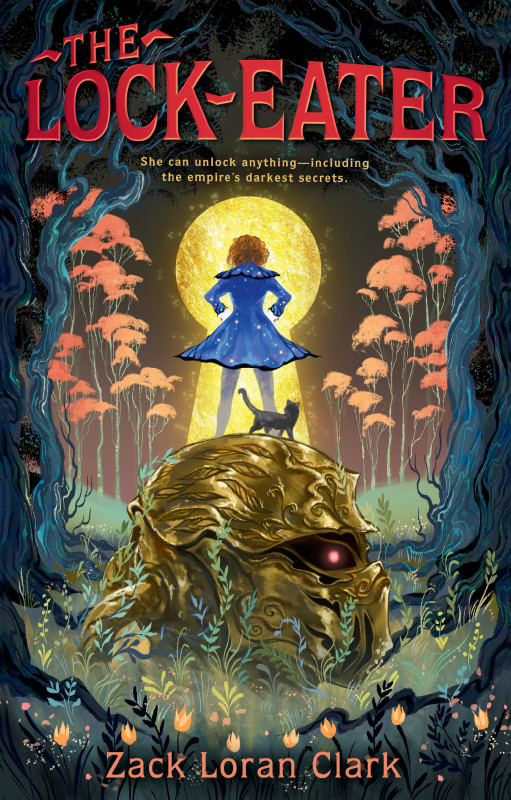 Note: Discount inventory sales are final. Discounted books may have shelf wear, markings, stickers, or other cosmetic imperfections.
Will have readers tumbling through the pages . . . Deeply immersive, full of both heft and humor. --Soman Chainani, New York Times bestselling author of The School for Good and Evil series
* One of those special books that only comes around every so often . . . An absolute revelation. --SLJ (starred review)
For fans of Nevermoor and Howl's Moving Castle comes an epic fantasy about a girl with the ability to unlock anything--including the empire's darkest secrets.
Melanie Gate is a foundling with a peculiar talent for opening the unopenable--any lock releases at the touch of her hand. One night, her orphanage is visited by Traveler, a gearling automaton there on behalf of his magical mistress, who needs an apprentice pronto. When Melanie is selected because of her gift, her life changes in a flash, and in more ways than she knows--because Traveler is not at all what he seems. But then, neither is Melanie Gate.
So begins an epic adventure sparkling with magic, wit, secret identities, stinky cats, fierce orphan girls, impostor boys, and a foundling and gearling hotly pursued by the most powerful and dangerous wizard in the land.
Action-packed yet layered, The Lock-Eater is a mix of lush world-building, high stakes, humor, and emotional heft--a page-turner and so much more.
A new classic . . . Perfect for fans of Ursula LeGuin and Diana Wynne Jones. --Eliot Schrefer, author of The Lost Rainforest series
* Startlingly deep [while] maintaining its swift pace. --BCCB (starred review)
Will delight . . . An entertaining page-turner. --GeekMom
"Incredibly memorable . . Vibrant [and] skillfully wrought." --Betsy Bird for a Fuse #8 Production/SLJ
Inventive and lighthearted [yet still] plumbs areas of darkness and loss." --The Horn Book
"Expansive adventure, intricate worldbuilding, and a memorable cast [will] immerse readers." --PW
A magical world unlike any other. --Cracking the Cover

---
Product Details
Hardcover

368 pages

ISBN

9781984816887

Publisher

Dial Books (1/18/22)

Dimensions

5.8 x 1.2 x 8.5 inches

Tags
---