Look at Me, Look at Me--
Can You Guess My Specialty?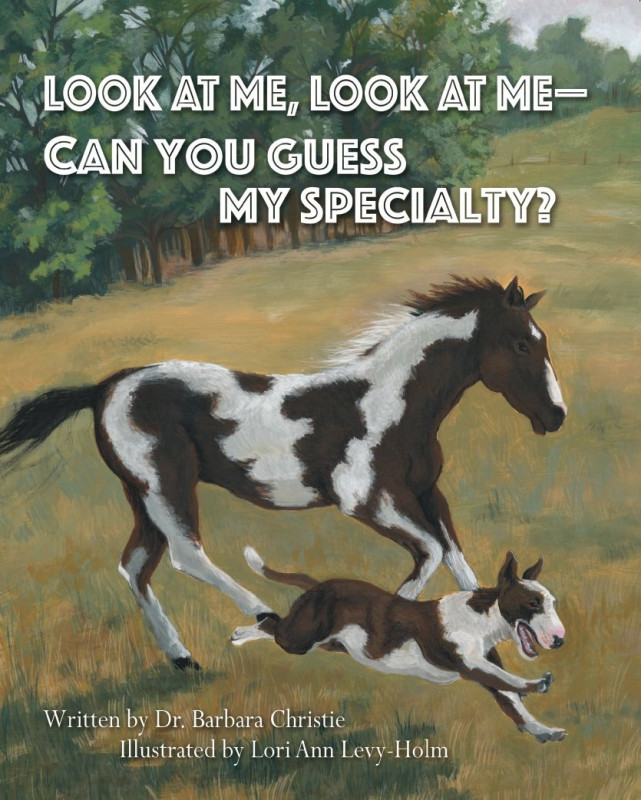 A book that allows children to use their natural powers of observation to recognize patterns that animals share. Such as master jumpers having long, powerful hind legs and master carnivores having all sharp teeth. The book helps children recognize behaviors and physical features of animals that enable them to survive as masters of their domains. Whether a master at camouflage, a master climber or a master runner, each page allows children to use the clues provided to guess the animal being represented. The goal of the book is to improve (ages 3-7) deductive reasoning skills and increase abilities to draw conclusions in a fun and playful way. The content of the book prepares young children for the T-K through 1st grade science curriculum. This book helps support the development of scientific thinking and processing of content. The author, Dr. Barbara Christie, has 30 years of experience as a Science, Technology, Engineering and Mathematics (STEM) Educator. The illustrations by Lori Ann Levy-Holm masterfully provide the visuals for the characteristics and patterns of 36 animals.
---
Product Details
Hardcover

28 pages

ISBN

9780182198832

Publisher

Figueroa Press (1/1/16)

Tags

Tags

picture book
---