Intimate Direct Democracy
Fort Mose, the Great Dismal Swamp, and the Human Quest for Freedom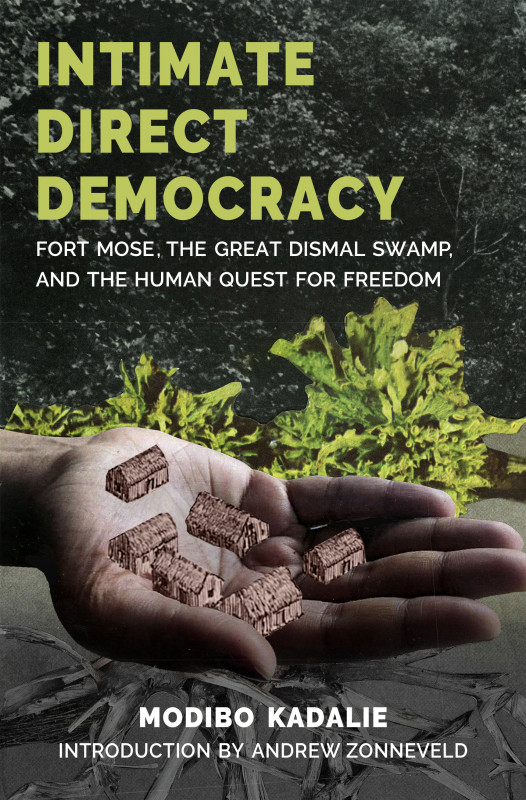 From the sixteenth to the nineteenth centuries, many African people who were enslaved in North America emancipated themselves and fled into vast swamplands and across colonial borders, beyond the reach of oppressive settler-colonialism and the institution of slavery. On the peripheries of empire, these freedom-seeking "maroons" established their own autonomous, ethnically diverse, and intimately democratic communities of resistance.
In this new volume, Modibo Kadalie offers a critical reexamination of the history and historiography surrounding two sites of African maroonage: The Great Dismal Swamp in Virginia and North Carolina; and Fort Mose in Florida.
In these communities of refuge, deep-rooted directly democratic social movements emanating from West Africa converged with those of indigenous North Americans. Kadalie's study of these sites offers a new lens of "intimate direct democracy," through which readers are invited to re-examine their notions of human social history and the true meaning of democracy.
Loved by our collective!
Kadalie draws from the historic record, recent archaeological discoveries, and his own movement experience to explore the idea of "intimate direct democracy" through two relatively-unknown experiments in human freedom. While the history itself is fascinating, the book shines as a result of the author's wry commentary and political insights. Kadalie detours into reflections on the social ecology of swamps, provides a new vocabulary, and critically examines the role of charismatic leaders. A great read alongside Dixie be Damned: 300 Years of Insurrection in the American South!
---
---