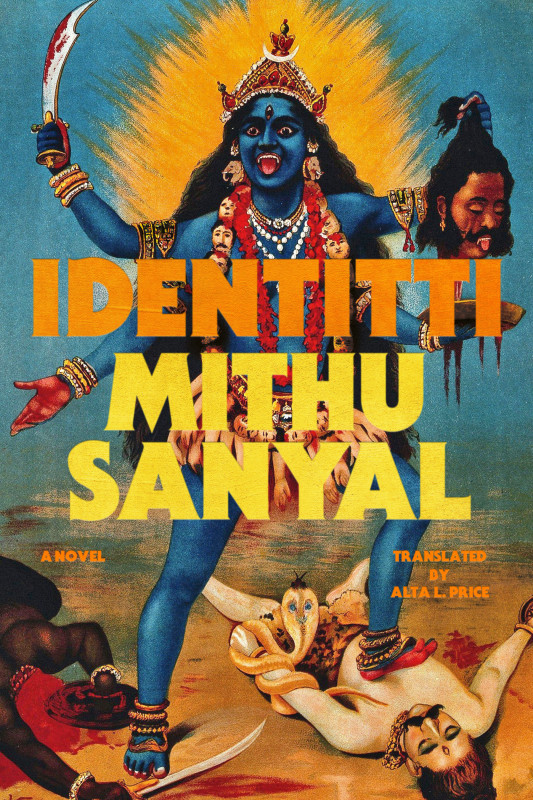 By Mithu Sanyal
The Sellout meets Interior Chinatown in this satirical debut about a German Indian student whose world is upended when she discovers that her beloved professor who passed for Indian is, in fact, white.
Nivedita (a.k.a. Identitti), a well-known blogger and doctoral student is, in awe of her supervisor—superstar postcolonial and race studies professor Saraswati. But her life and sense of self are turned upside down when it emerges that Saraswati is actually white. Nivedita's praise of Saraswati during a radio interview just hours before the news breaks—and before she learns the truth—calls into question her own reputation as a young activist.

Following the uproar, Nivedita is forced to reflect on the key moments in her life, when she doubted her identity and her place in the world. As debates on the scandal rage on social media, blogs, and among her closest friends, Nivedita's assumptions are called into question as she reconsiders the lessons she learned from her adored professor.
In her thought-provoking, genre-bending debut, Mithu Sanyal enlisted the contributions and commentary of real life public intellectuals as if Saraswati were a real person. A darkly comedic tour de force, Identitti showcases the outsized power of social media in the current debates about identity politics and the power of claiming your own voice.
---
Product Details
Hardcover

400 pages

ISBN

9781662601293

Publisher

Astra House (7/26/22)

Dimensions

6 x 0.5 x 9 inches

Tags

Tags

bipoc representation, germany, hindu
---