Cleaning Sucks
An Unf*ck Your Habitat Guided Journal for Less Mess, Less Stress, and a Home You Don't Hate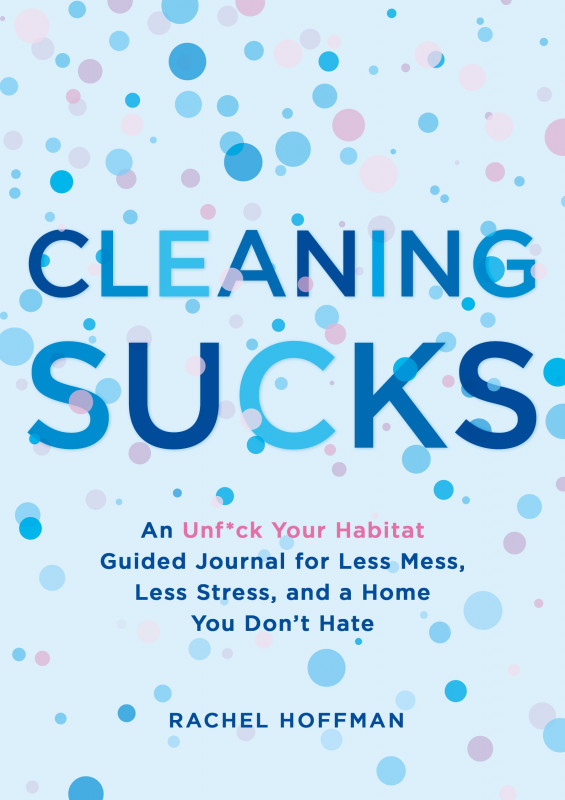 Categories
Note: Discount inventory sales are final. Discounted books may have shelf wear, markings, stickers, or other cosmetic imperfections.
Let go of perfect and embrace good enough!
Looking to change your messy ways? This full-color guided journal will help you explore your relationship with cleaning: why you hate it, what stands in your way, and how to make small changes that lead to big results down the road. Forget about those unattainable #goals in glossy magazines and TV makeover shows. Everyone deserves a space they love, and that means something different for everyone. So when you need a little extra motivation, Cleaning Sucks provides the tips, tricks, quotes, and gentle kicks in the pants you need to get off your butt and get cleaning up.
· Answer prompts and complete challenges and checklists to make big changes from small habits
· Find motivation through hilarious and kickass quotes to inspire the hell out of you
· Banish your inner critic, and bask in the glow of every accomplishment, no matter how small
---
Product Details
Paperback

160 pages

ISBN

9781250219725

Publisher

St. Martin's Griffin (1/6/20)

Dimensions

6.1 x 0.4 x 8.5 inches
---